Ever wanted a work/study desk that exactly fits your space and needs? Then design and build your own! Why not make it a concrete...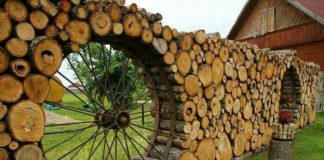 Want to add some privacy to your yard? Here's an interesting idea for a fence that you might want to consider! It's an inexpensive project for...
Now here's a great idea for an outdoor kitchen or garden! Turn a wooden cable spool into a kitchen sink to make your outdoor...
Having purchased a small vacant block of land I was keen to find an affordable and comfortable solution to make use of the beautiful...
Are you looking for a nice outdoor cooking idea for your backyard? Why not build a fire pit grill! There are many great reasons to...
CUBBIES, WORKSHOPS AND TOOLSHEDS
There's nothing worse than trying to get large, heavy or awkward things through a standard shed door. These sliding barn doors will certainly help...
The temperatures we have outdoors nowadays are getting worse compared to the conditions 10 or 20 years ago. Back then, spending time outside was...
Are you a persistent DIYer? One who's always working on one project or another… or perhaps a few at the same time?  In order...
Are you in need of a guest room but don't have a spare one to give? Then why not build this teepee guest house...
PORTABLE AND OUTDOOR KITCHENS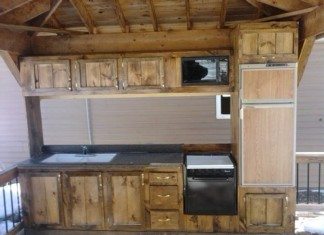 Love to cook, and being outdoors close to nature? Why not create a space that combines the best of both worlds! You don't have to...