Removing tree stumps can be a very difficult task. If it's not necessary to get rid of them in your area, why not turn them into...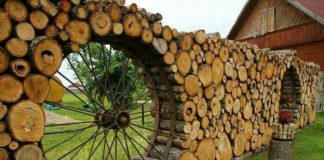 Want to add some privacy to your yard? Here's an interesting idea for a fence that you might want to consider! It's an inexpensive project for...
Now here's a great idea for an outdoor kitchen or garden! Turn a wooden cable spool into a kitchen sink to make your outdoor...
This interesting home is made from earthbags, also known as sandbags. Sandbags were first used by the military and emergency services teams to build protective...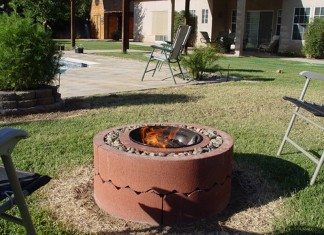 Love to sit around an evening fire with friends and family, but don't have a fire pit? You don't have to spend a fortune...
CUBBIES, WORKSHOPS AND TOOLSHEDS
Have you got kids and a some time on your hands? Do you want a fun project that won't cost a lot to do? Then why...
The temperatures we have outdoors nowadays are getting worse compared to the conditions 10 or 20 years ago. Back then, spending time outside was...
Need a proper storage for all your garden tools? Here's an easy, inexpensive and unique idea for you - a whimsical garden tool shed! While most...
Are you a persistent DIYer? One who's always working on one project or another… or perhaps a few at the same time?  In order...
PORTABLE AND OUTDOOR KITCHENS
Here's a clever project that can cook your food in an emergency situation when no alternative fuel is available. But why wait? You can build one just...