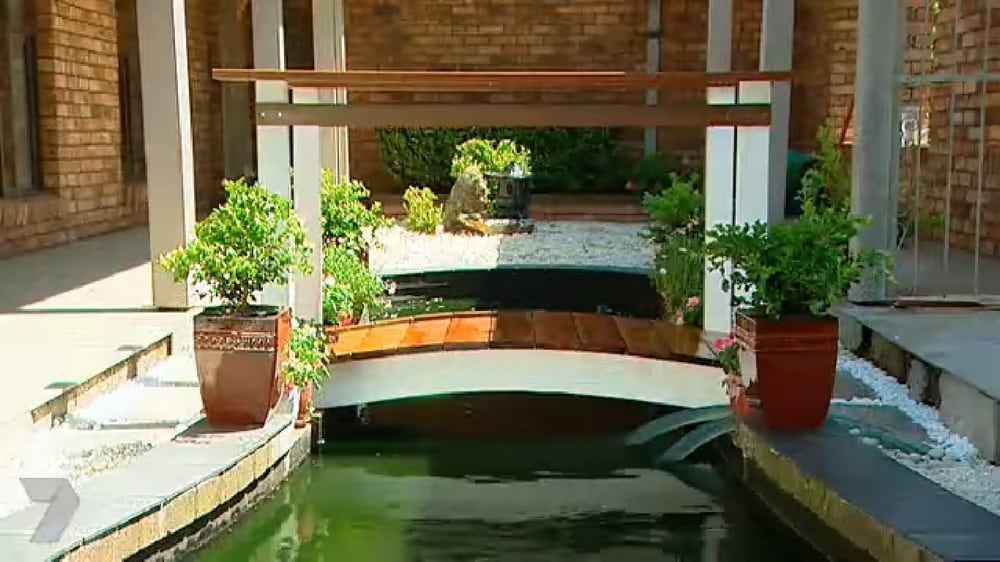 If you have a huge garden, it's best to "fill it up" so it doesn't look bare and empty. However, doing so can sometimes be challenging – especially if you want something unique. Fortunately, there are a lot of ideas available on the internet. If you're passionate about garden decorating, here's a special project for you.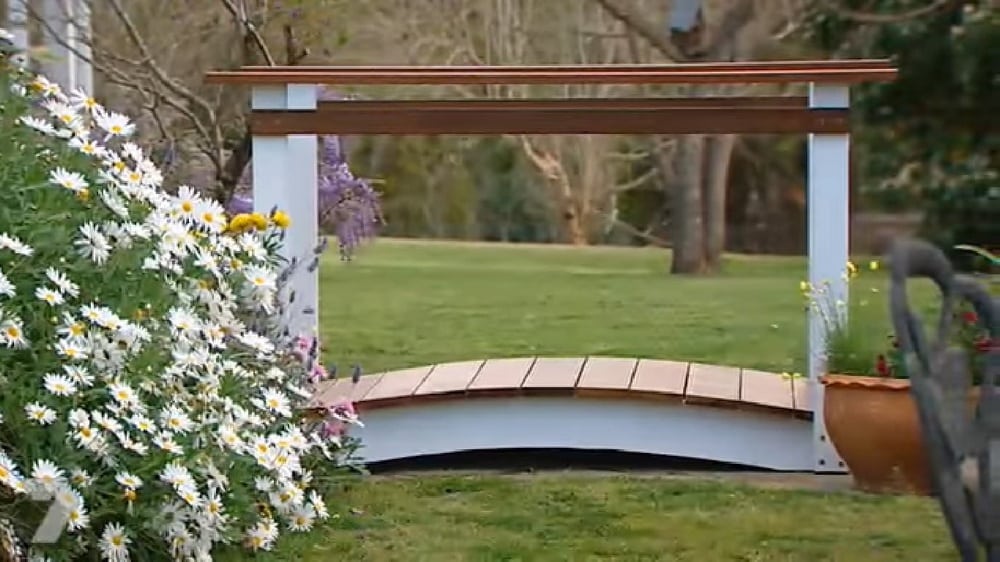 Have you considered putting a garden bridge in your garden? If you haven't yet because of budget constraints, perhaps you can reconsider. You don't have to spend US $100-250 on one. You can build your very own garden bridge for a much lower price.
This is perfect if you have a stream or a small brook right on your property. But if not, it'll work out just fine.
Materials:
(2) 2x12s hardwood (for support stringers)
(13) 2x6s hardwood (for floor planks)
(2) 8' 4×4 treated pine post (for handrails), cut into 6 32" posts
25" Length of bendable conduit (to create arch guide on stringer)
Benjamin-Moore Paint or stain & brushes
Wood screws (2" stainless steel)
Wood nails
Pencil (for marking)
Tools:
Circular saw
Jigsaw
Electric screwdriver
Drill/drill bit (1/2")
Hammer
Wood planar
Vice/wood clamps
Click on any image to start lightbox display. Use your Esc key to close the lightbox.
Do you want to build your own garden bridge? Watch the video below…