Last Updated on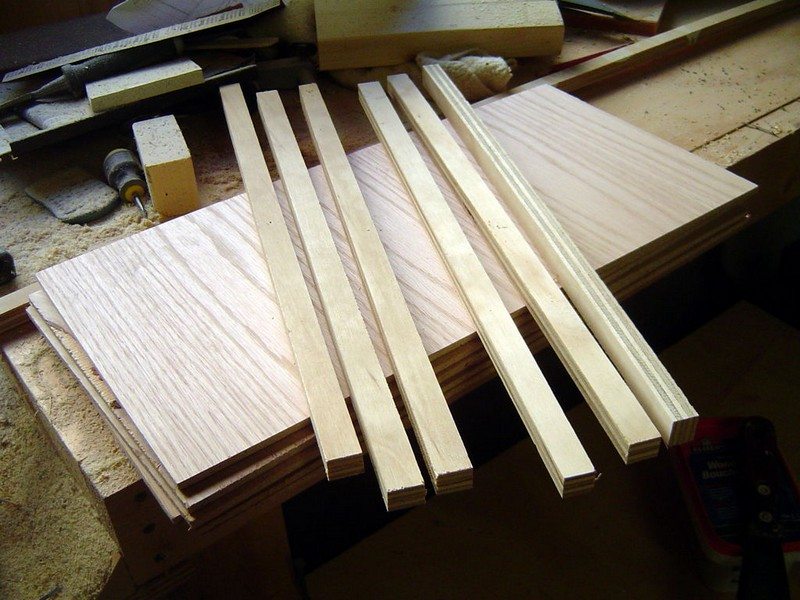 Mark the angled 2×6 boards with the steps/shelves every 250 mm. That's a good height for a step for a kid, and high enough for most paperback books. Mark them parallel to the bottom angled piece, i.e. at 14º. Drill three holes for each step, and assemble as in the pictures with deck screws, using your handy cordless drill.
Make cut-outs (using jigsaw or saw + chisel) for the 2×4 frame in the back of the 2×6, 55 mm deep at its deepest point, at the underside of the top step.
Add the strips of 5/8″ plywood to the underside of the 486 mm long pieces so you can support the backs of the shelves; 55 mm back from the rear of each shelf. Attach with wood glue and brad nailer. The backs of the shelves are made from 1/4″ plywood, and can be fixed in place, nailing into the back of each 2×6 and into the plywood strip from the front.
Fill the screw holes, nail holes, and any other imperfections with wood filler, and sand smooth.
Assemble the 2×4 frame as shown, again with three deck screws per joint. The positions of the cross-pieces are not critical.
Paint or polyurethane everything. We just polyurethaned this one…
Continued Page 3…