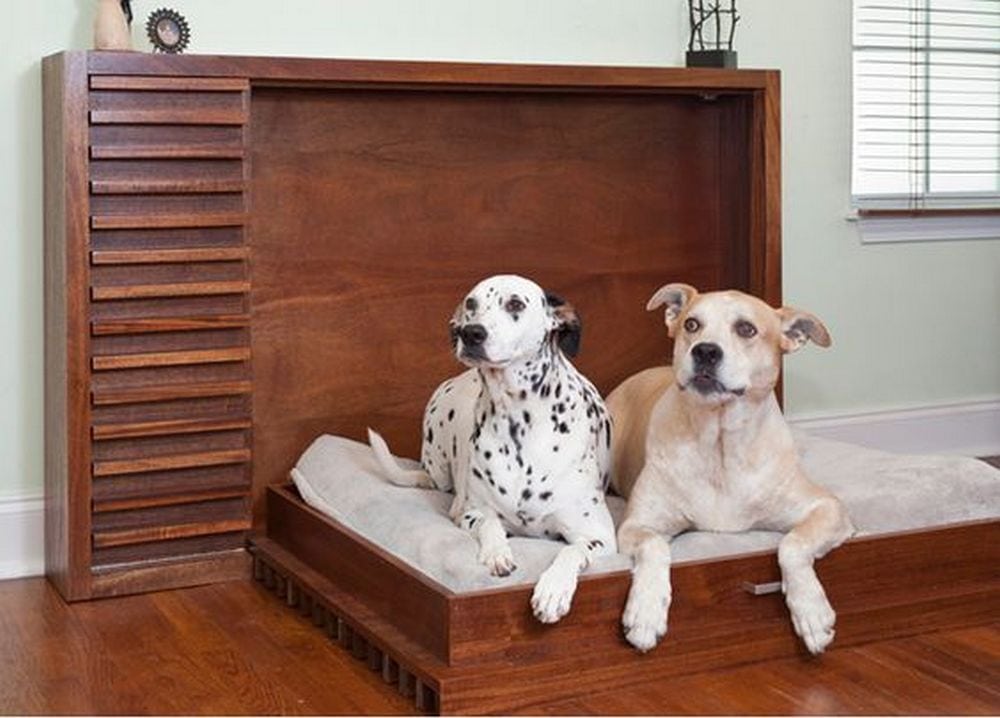 I love my pets. I have a goldfish, a gorgeous macaw, and a beagle. I love all of them equally, of course. But one day, my youngest son told me I was playing favorites and that I don't like the dog at all. My son was close to crying and so I asked why. He said that the dog has no place of its own to sleep in. The fish has the bowl, the bird has the cage, while the dog sleeps on the floor. My bad.
And so my husband and I went to work. The first thing that we did was look up DIY dog bed projects online. Good thing we came across this beautiful pet murphy bed. Right then and there, we decided we'll make one. And that we did.
We love that it's so easy to store away – one lift and it's out of sight. It's functional and doesn't take up space when not in use. Our pet beagle loves it so much he's been sleeping soundly!
Materials:
Wood (cut to size)
Wood glue
Finishing nails
Trim-head screws
Toy-box hinge
Magnetic catches
Wood filler
Primer
Semi-gloss paint
Locking pin
Tools:
Miter saw
Circular saw
Pneumatic nailer
Screwdriver
Putty knife
Paint brush
Click on any image to start lightbox display. Use your Esc key to close the lightbox.
Thanks to This Old House for this great project. You can get step-by-step instructions here…