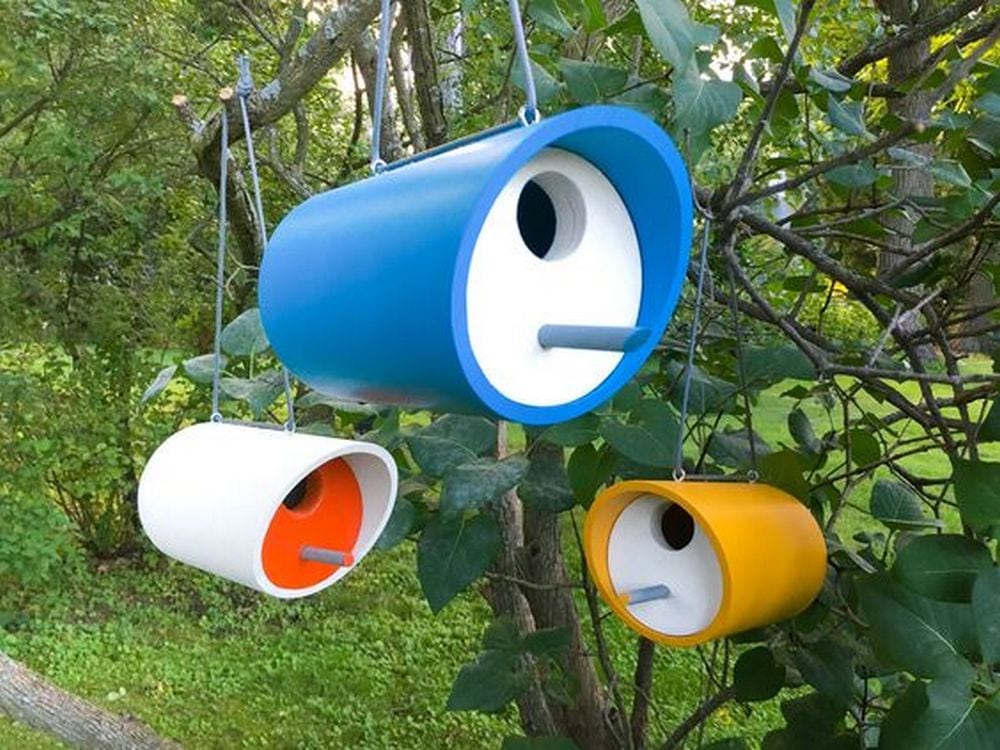 Owning a pet nowadays surely feels like you're raising a child. Besides having to feed them, they also need to be regularly checked by a vet. Some people even clothe and pamper their pets which adds up to the expense. Not to mention that buying cages are costly as well – whether it's brand new or second-hand.
Our Pick
Luckily, there are now many DIY options for pet clothes and homes. Unused shirts may be made into cat clothes, dog cages may also be made out of steel from broken chairs and tables. For bird-lovers, you aren't left out because you can also make birdhouses using PVC. Even if they're really not your pets, migrating birds can find a home in your backyard.
These DIY PVC birdhouses will be a great project. Since they're fully customizable, you can design them your way. If you want to save some bucks, you should definitely give this project a try.
What you'll need to build a PVC birdhouse…
Materials:
4-inch PVC pipe – at least 8 inches in length
2 – 4-inch wooden rounds
2 – 1-inch eye screws
24 inches thin paracord
Glue
220 grit sandpaper
100 grit sandpaper
Outdoor Spray Paint (check that it works on plastic) – 2 colors of your choice
Tools:
Handsaw
Electric Drill
1 1/4 inch drill bit
1/8 inch drill bit
1/4 inch drill bit
5/64 inch drill bit (or size slightly smaller than your eye screws)
Clamp
Pencil
Rubber Mallet
Quick Square
Metal File
Wooden Dowel – 1/4 inch
Click on any image to start the lightbox display. Use your Esc key to close the lightbox.
You can get step-by-step instructions here…