There are DIY projects that you just have to do, make, or build. It's something you simply can't pass up. This DIY Mandala Bookshelf project is one of them. It's both beautiful and functional you just have to have one of your own.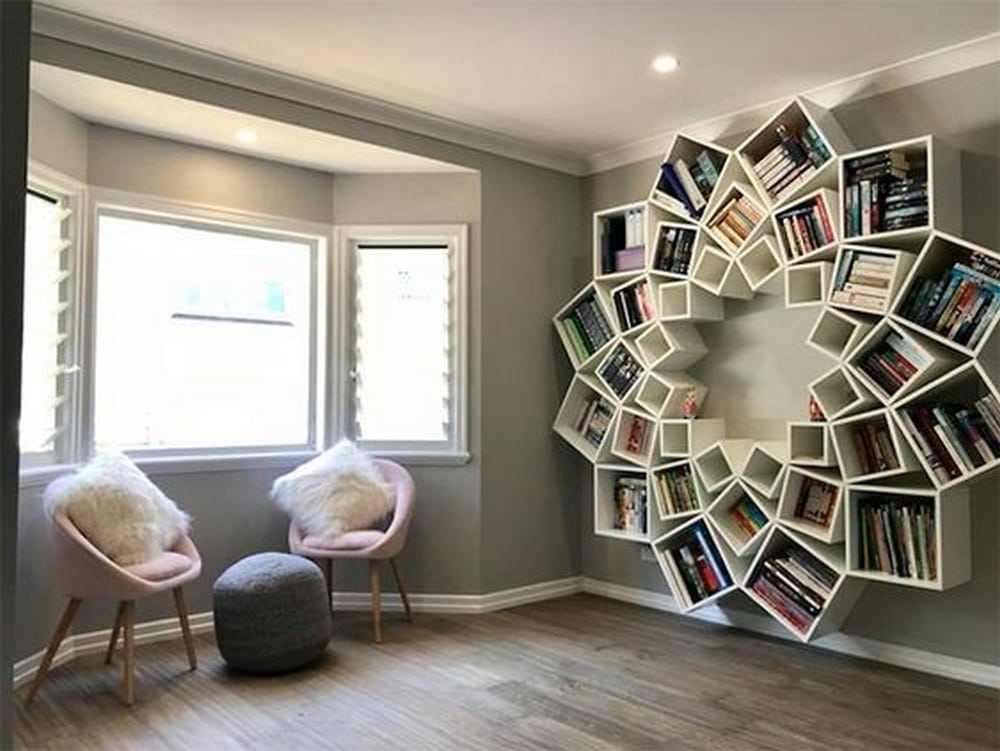 Mandala is a geometrical figure in Buddhist and Hindu symbolism. In Sanskrit, it translates to a "circle" and is often used to represent the universe. Each object in the mandala's universe is symbolic of an aspect of wisdom. Its ultimate purpose is to help transform ordinary minds into enlightened ones – which is quite an appropriate theme for books.
The boxes in this project are arranged in a circular manner, reflecting a mandala.
The finished product may look a bit complicated but it's really not. The key is in the correct measurement of the wall and the dimension of your boxes.
You can buy ready-made box shelves or you can make your own. The latter option gives you more freedom when it comes to dimension – and you save money, too.
Materials:
12 pcs each – small, medium, and large square box shelves
Screws
Tool:
If you want to make your own box shelves, here's a list of additional tools and materials that you're going to need:
Materials:
plywood
Wood glue
Sandpaper – 120 and 220 grit
Finishing nails
Paper
Pencil
Tools:
Jigsaw
Palm sander
Nail gun/hammer
Measuring tape
Click on any image to start the lightbox display. Use your Esc key to close the lightbox.
Read more about this one-of-a-kind bookshelf over at Bored Panda.