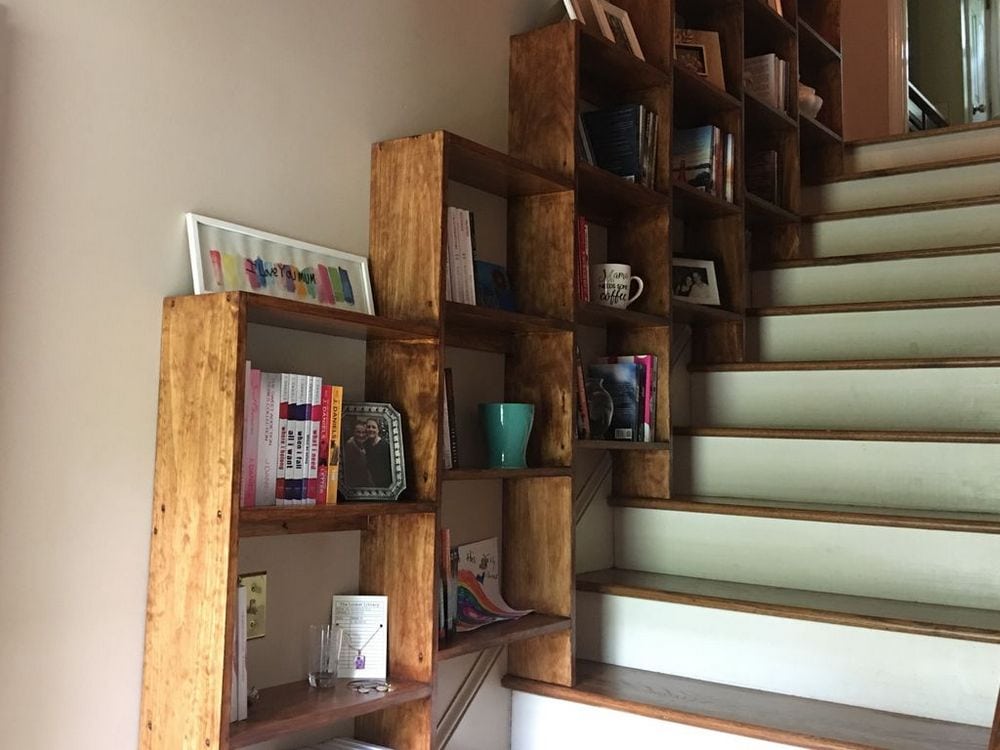 Make good use of that empty stairway space and build a staircase bookshelf in them!
Despite the availability of e-books, a lot of people still opt to buy paperbacks or hard-bound ones. There's something satisfying about the smell of a book and being able to actually flip the pages.
My mother is a wide reader and she somehow influenced us to become book lovers as well. Actually, we still have rows of cabinets full of books in our house, even after donating some to the school library.
One of our dilemmas, though, is not having enough space for books. We also know that we won't stop buying them anytime soon. We were already throwing suggestions here and there, deciding where to place the books. It was when my sister suggested that we make use of the wall beside the staircase. We searched if it is doable and, luckily, it is! Problem solved with this staircase bookshelf!
What you'll need to build a staircase bookshelf…
Materials:
(11) pine boards 3/4″ thick x 7 1/2″ wide x 96″ long.
(72) #6 x 1 5/8″ long wood screws
(8) #8 x 2 1/2″ long wood screws
Tools:
Cordless circular saw
cordless drill with drill bits and Phillips bit
rafter square
measuring tape
bevel gauge
coping saw
a hobby rasp
clamps
profile gauge
sandpaper
wood glue
wood stain and sealer
 saw horses to work on
Click on any image to start the lightbox display. Use your Esc key to close the lightbox.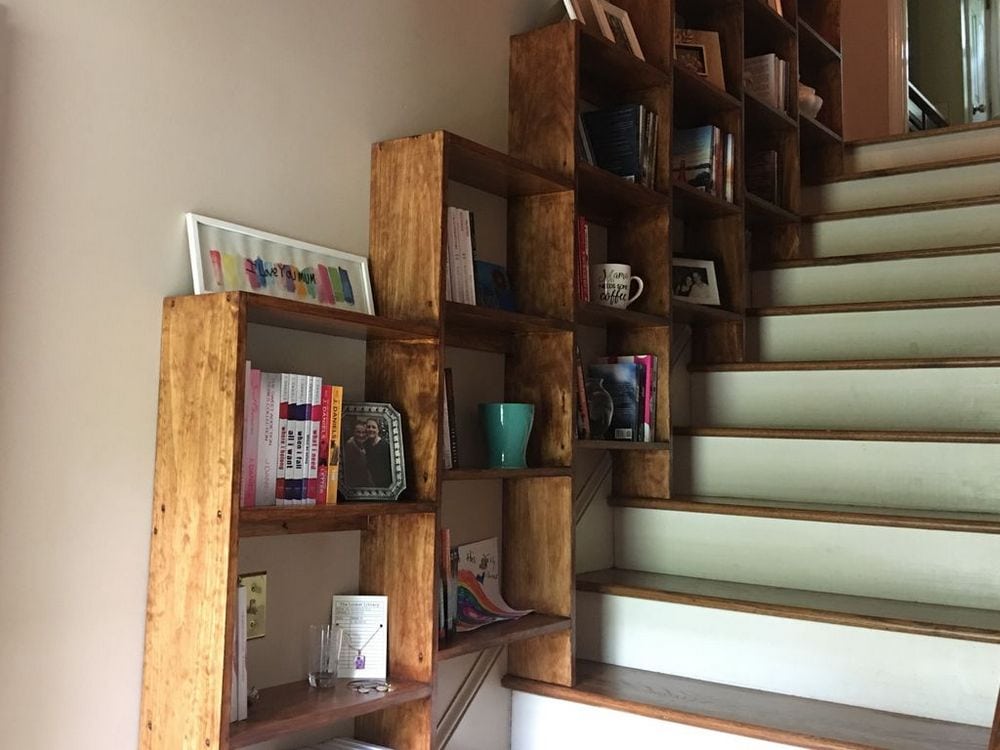 Thanks to CHARLESCRANFORD for this great project. You can get step-by-step instructions here…