Outdoor rugs are always an unexpected addition to the backyard. Not only do they provide playful patterns and pops of color, but they also create a sense of place, making your outdoor space feel warmer and more approachable.
But outdoor rugs cost a lot of money – and they are wholly and impossibly impractical. Why? Because even if the label says it's for outdoor use, it never really is.
You leave your expensive new rug out on the porch and give it five days. It'll soon be covered with dust, dirt, stains, mud, and gunk. Worse, it'll get blown off your porch and not be seen again. You might as well say goodbye to your hard-earned money.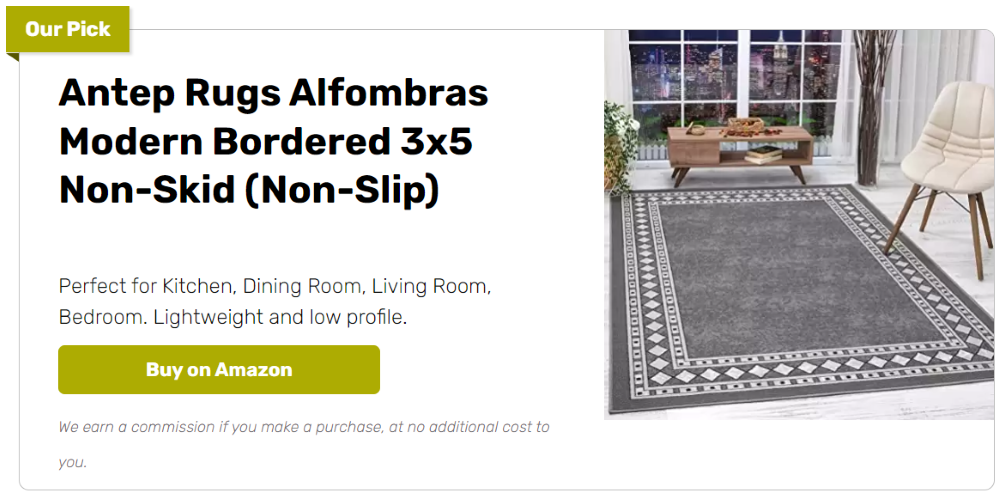 We found this idea of painting rugs right onto your porch and we loved it! You get to choose the design that you want. Additionally, you can just change it when you want something new. It's practical, inexpensive, and versatile – what more could you possibly want?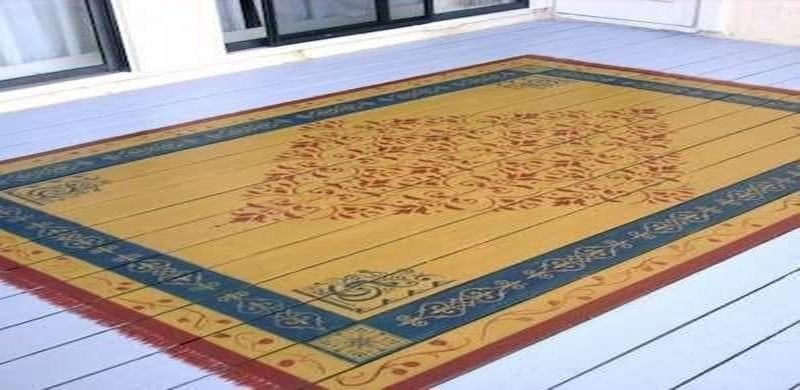 This DIY painted porch rug project will save you a lot of money. Are you ready to get down on your knees and start painting? But first, gather what you need.
Materials:
painters tape
base color porch paint or stain
stencil
paint color for the stencil
old towels to clean/dry stencil in between uses
Tools:
calculator
measuring tape
pencil
paintbrush
paint roller with an extension pole
paint tray
regular paint roller covers for base coat
small roller with foam roller cover for stencil
Check out the gallery for DIY painted porch rugs inspiration.
Click on any image to start the lightbox display. Use your Esc key to close the lightbox.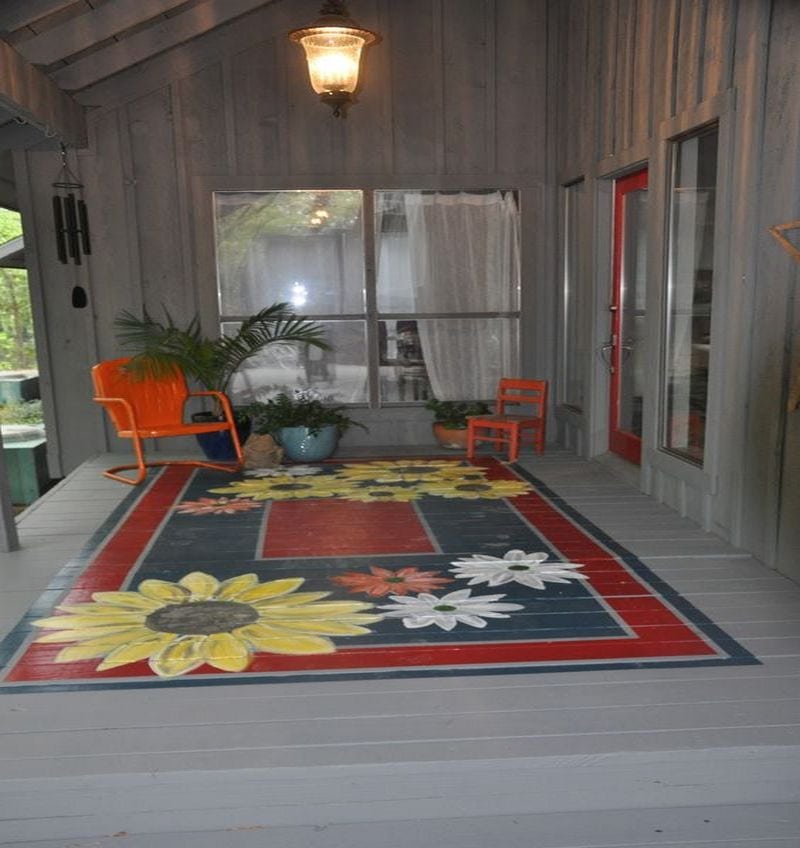 Thanks to Pam Edwards for this great project. You can get step-by-step instructions here…
Here's a quick video tutorial…