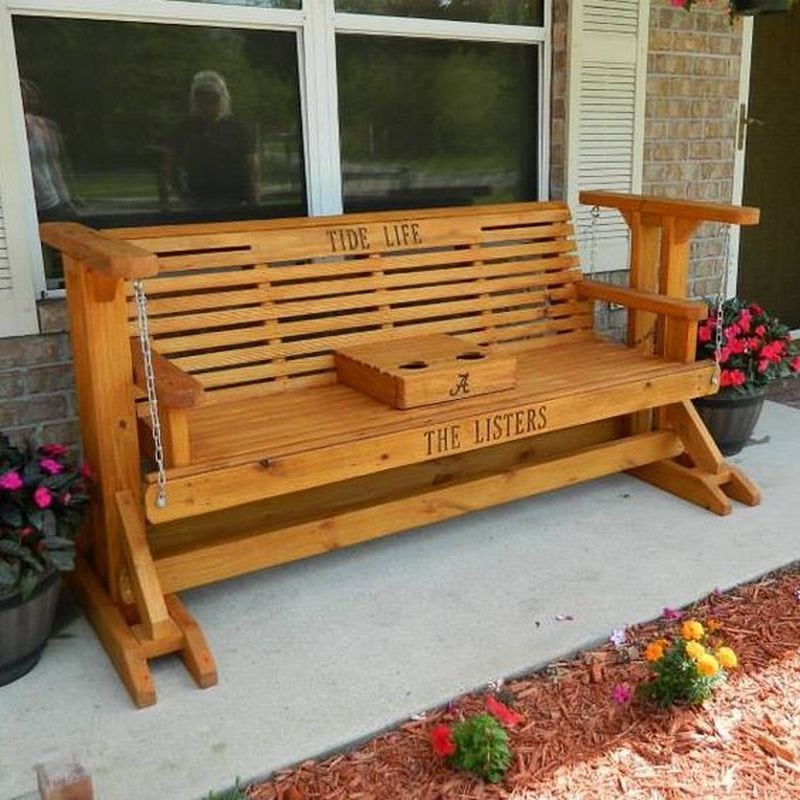 There's no better time to get ready for summer living. You can maximize your outdoor lounge time by transforming your backyard space into a relaxing retreat. And the best place to start is to find the right seating to fit both your space and your lifestyle.
Our Pick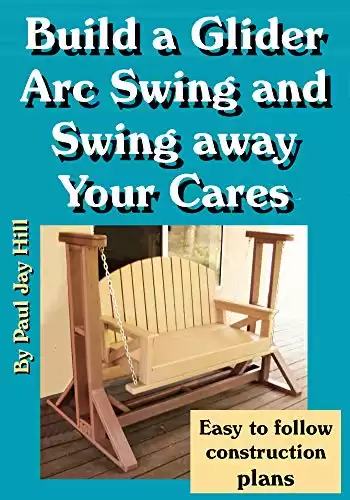 Build a Glider Arc Swing and Swing Away Your Cares: Easy to follow construction plans
Start now and you will be enjoying sunsets and peaceful, stress free swings from this beautiful piece of outdoor furniture. Pick your spot where you want to swing away your stress. That could be your yard, your deck, or by your pool. Or, maybe you would like to swing inside in your fun room.
Buy on Amazon
We earn a commission if you make a purchase, at no additional cost to you.
12/01/2022 11:24 am GMT
There's nothing like being able to inhale the crisp, fresh air of the outdoors. It's relaxing and rejuvenating, really. For me, lazy days mean time spent on the porch with a good book in hand. Other times, it's where we entertain family and friends.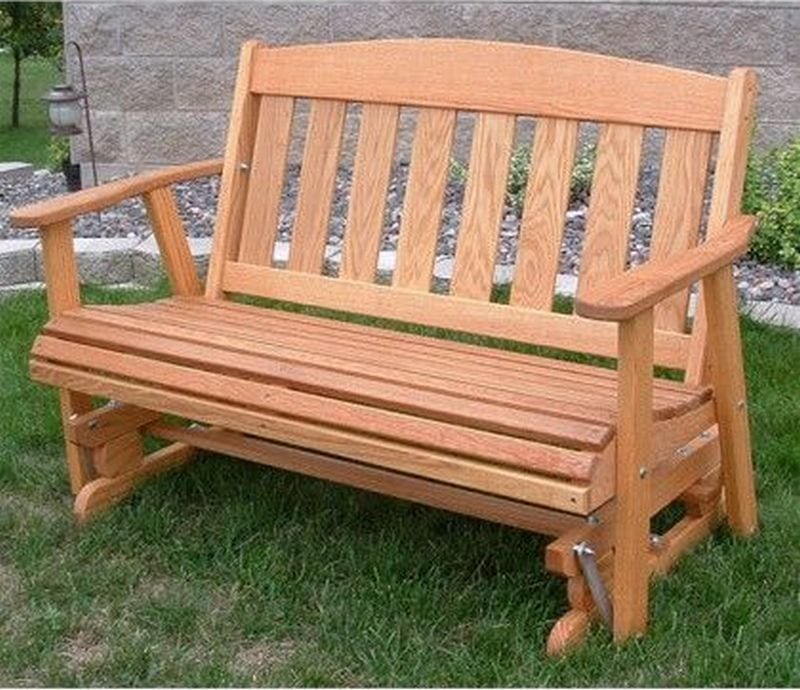 One of the most common seating options nowadays is a glider. Unlike a rocking chair that moves up and down, a glider moves you back and front. Its base is fixed on the ground and not suspended or hung like those in swings.
If you have decent woodworking skills, you can build this DIY glider swing by yourself. It won't take you long to finish, probably a day or two. Additionally, it's not that expensive, too. Just make sure you choose high-quality materials to ensure longevity.
What you'll need to build a glider swing…
Materials:
4 pc – 2×4 lumber – 32 1/4″ long (legs)
2 pcs – 2×4 lumber – 22 1/4″ long, 2 pieces – 30 1/4″ long (frame)
4 pcs – 2×4 – 14 1/4″ long, 2 pieces – 5 3/4″ long (braces)
2 pcs – 2×4 lumber – 70″ long (supports)
6 pcs – 2×4 lumber – 8′
100 pcs – 2 ½" screws
Tools:
Hammer
Tape measure
Framing square
Level
Miter saw
Drill
Screwdriver
Sander
Post hole digger
Concrete mixer
Safety gloves
Safety glasses
Click on any image to start lightbox display. Use your Esc key to close the lightbox.
Thanks to My Outdoor Plans for this great project. You can get step-by-step instructions here…
Here's a quick video…