I am a very clumsy person. If you're anything like me, carrying something fragile means breaking them at one point. I don't know how many times I've actually dropped a bottle or a glass because it slipped out of my hands. Or I trip – even on flat surface. I don't know how that happens but it does.
Luckily, not everyone is as clumsy as me. But still, you'll find this project really interesting, especially if you're a wine connoisseur.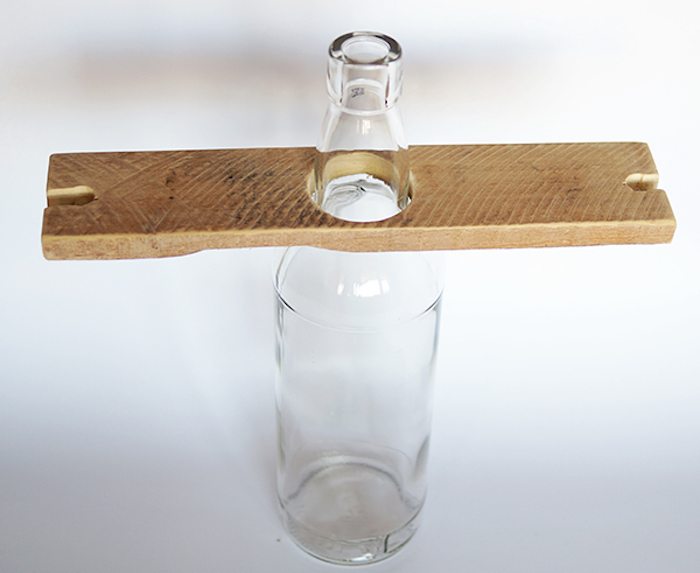 It's all in the presentation. Serve your guests some wine using this cleverly designed wine bottle and glass caddy made from reclaimed wood. This will significantly lessen the risk of you dropping (and breaking) an expensive bottle of wine.
Enjoy drinking wine with your friends or go on a picnic with your significant other. You can take this caddy practically anywhere, and you can make it out of some wood you've got sitting around.
You can even personalize this and give it as a gift to a friend!
You'll need these materials:
7 x 7" of wood
stain
sand paper
finishing sander
brush for stain
And these tools:
tape measure
pencil
jig saw
drill
drill bit
There are various ways you can make this wine bottle and glass caddy. Here are some ideas you might be interested in!
'Click on any image to start lightbox display. Use your Esc key to close the lightbox. ?'
Interested in making this? Head on over here for a step-by-step process…