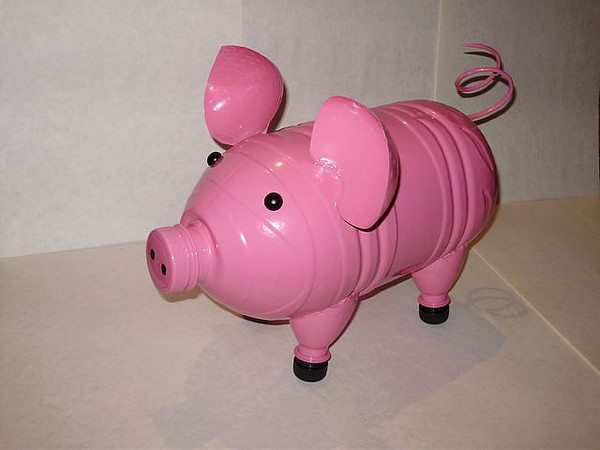 Plastic bottles find their way into just about every aspect of our daily lives. Manufacturers use them for a gamut of products that range from dish washing fluid to rubbing alcohol to soda.  You'll likely spot at least one plastic bottle in the room you are sitting in right now.
We use so many plastic bottles that disposing of them has become a problem. The containers choke landfills and pollute the oceans.
Do you have used soda bottles lying around at home? Instead of throwing them away, you can easily repurpose them. Put those old bottles to good use and turn them into a piggy bank.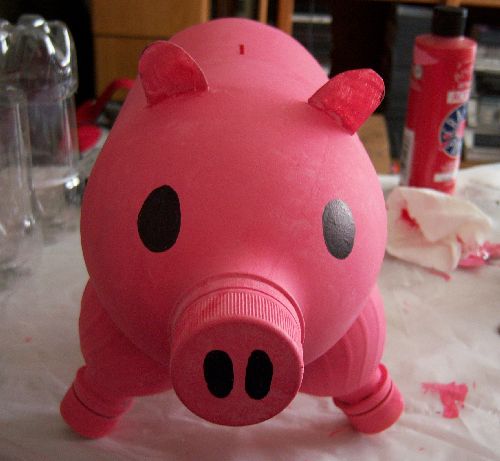 This is perfect when you're trying to save up for a trip or a favourite pair of shoes. You can also give these bottle piggy banks as a gift.
You may customize it according to your preference. If you wish to be really creative, you can do away with the usual pink colour. Paint your bottle piggy bank any colour you want – go crazy! Your imagination is the limit.
Gather your tools and materials and start creating!
Materials:
EMPTY soda bottle (choose your preferred size)
4 20 oz soda or water bottles
paint (whatever your preference is)
sharpie
liquid nails
sand paper
Tools:
Sharp knife or blade
Scissors
Paint brush
Click on any image to start lightbox display. Use your Esc key to close the lightbox.
Thanks to sandypants for this great project. You can get step-by-step instructions here…
Here's a quick video…