This was eventually accomplished by cutting the curve out of a big slab of 2×12 redwood, adding another framing, and then sheathing the outside with 1/8 inch ply and then covering both sides with planed cedar, fir, and redwood thin boards.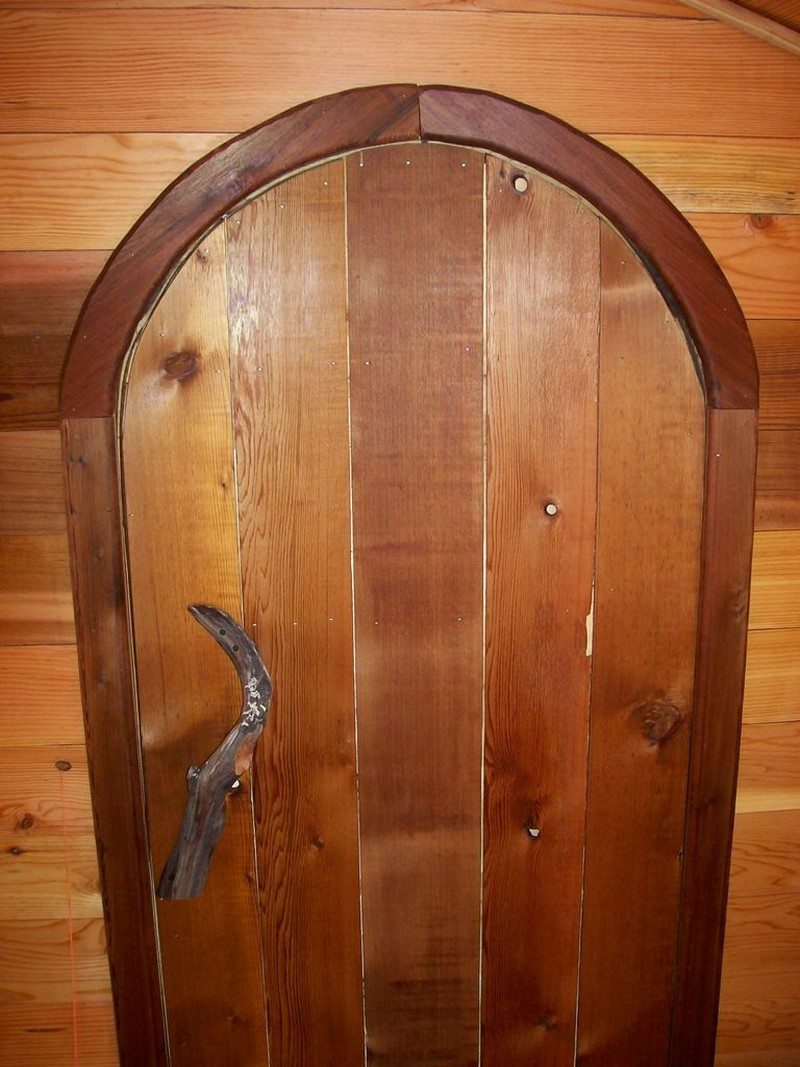 For the installation of the roof, 8-foot sheets of 1/2 inch plywood were laid across 1×3 rafters, over the already-in-place ceiling and insulation. We used a fairly large overhang, about a foot all round to make it look less like a box the way a lot of tiny houses do. This also protects the walls, doors, and windows from rain. We bought metal roofing to size for about $240, which should last a few decades.
We wanted to use at least a little raw wood which we cut down ourselves, and so we quartered a 3-inch fir tree on a band saw, then ran it through the edger many times until it was a good quarter round. Here, you'll see them at the corners.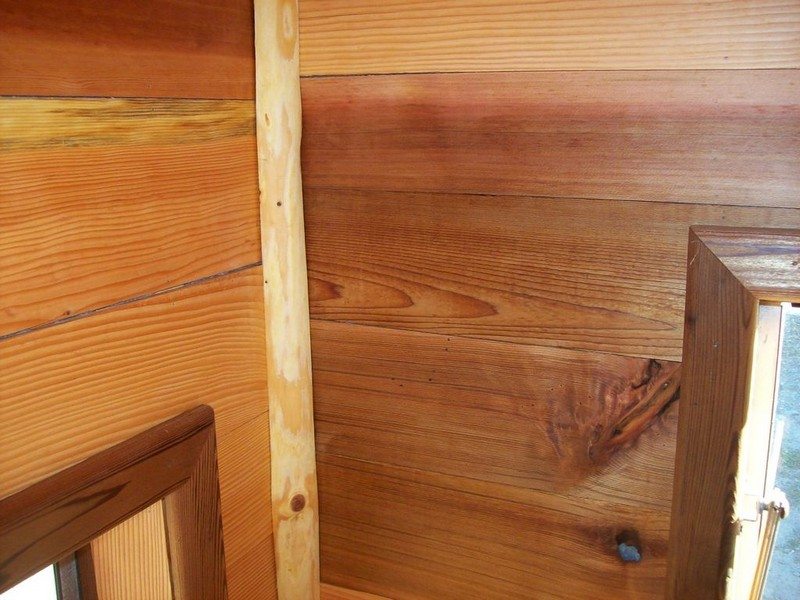 The window boxes were trimmed with 1/4 inch fir and most everything else was trimmed using old-growth redwood.
The facia boards are cut wavy for cuteness.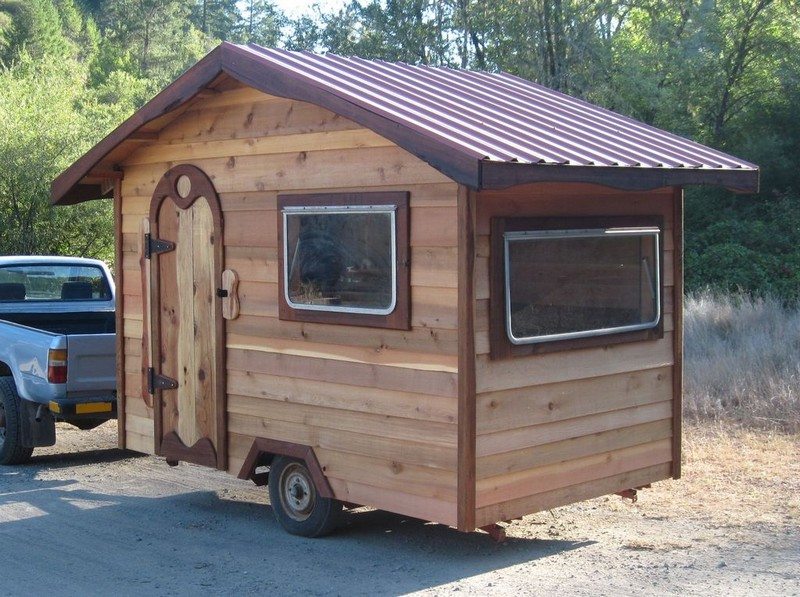 Well, there you go. Probably $1500 in raw materials and hundreds of hours processing them and putting it all together, not to mention figuring out the inevitable complications that come up.
What do you think of this camper-trailer? We say it's a great project to do with the whole family, just like these guys did. It's a gainful activity for all, plus a rewarding tiny house to enjoy on vacation after a hard day's work!
How would you design yours? :)
Thank you ganeshruskin for allowing us to share this building experience!