Last Updated on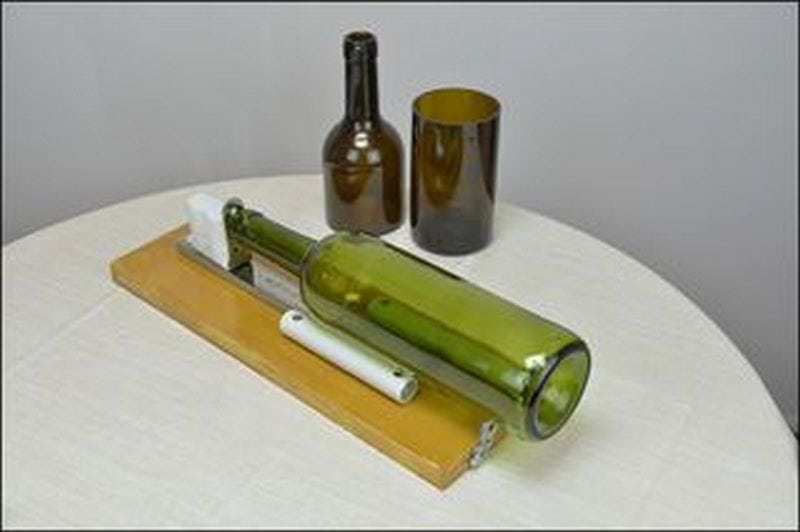 Shopping for the house is a whole lot of fun until you realize how much you've spent. We're all guilty of this when it comes to buying. We see something and think we "need" it so we impulsively make the purchase. But later on, we figure out we could have saved more if we recycled.
Empty wine bottles, for example, can be converted into household pieces.
In all, a case of wine leaves behind about 18 lbs of trash. Many wine drinkers have increased their recycling practices but, on average, only 20% of glass is actually recovered. So how do we reduce the waste?
Wine bottles can be turned into a chandelier, lanterns, candleholders or something for your centerpiece. It's as easy as 1-2-3 when you have your own glass bottle cutter!
Don't just throw your old wine bottles away. With your very own glass bottle cutter, you can go as artsy as you want. Gather the things that you need and start making yours today!
Materials:
A piece of wood
Plastic pipe
Glass cutter
A piece of steel
"L" shape bracket
Neodymium magnets
Furniture sliders or a piece of felt
Epoxy glue
Screws
Tools:
Pipe Cutter
Steel ruler
Drill with drill bits
Sandpaper (optional)
Mini saw
Click on any image to start lightbox display. Use your Esc key to close the lightbox.
You can get step-by-step instructions here…