Your entryway provides the initial welcome to your visitor. It is the area of the house that builds the first impression.
Designing your entryway does not only involve aesthetics. You must consider the efficiency of your entryway. When it is raining outside, your entryway has to be ready with an umbrella or coat rack. It has to be practical and functional aside from being stylish.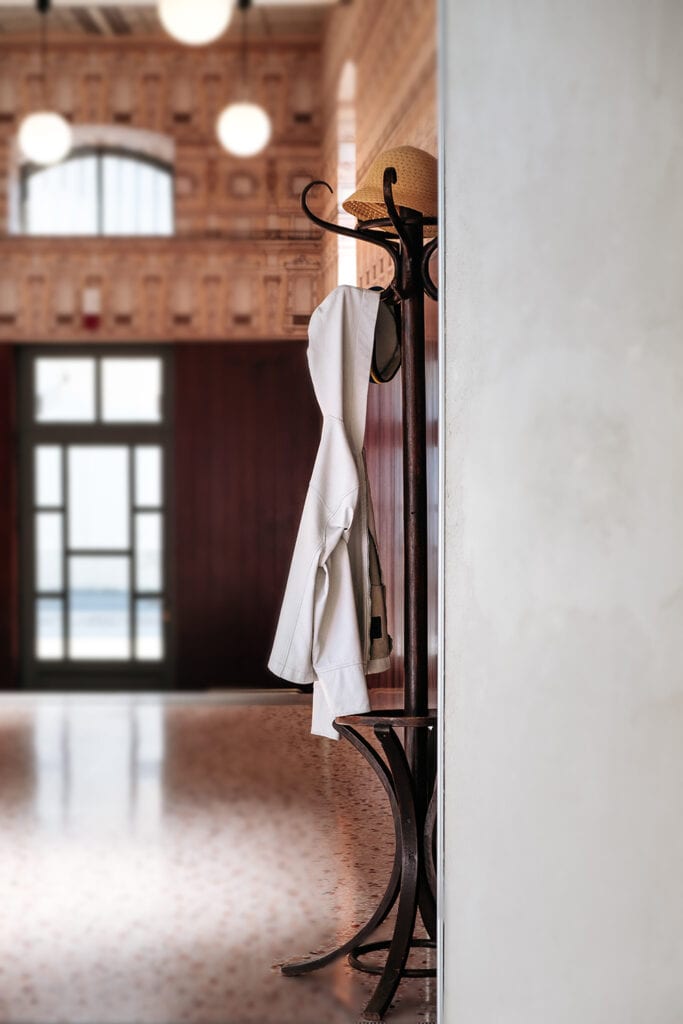 In general, the entryway does not have the luxury of space. That is when the dimension is based on the average area per square meter in most households. Hence, you should think carefully about how you design or organize your entryway.
A number of ways are available to make your entryway more efficient. After visiting each of the most popular entryway designs, we came up with a list that you might want to consider. These makes any entryway more efficient and functional yet stylish.
Allot a space for a large mirror
A minimum of 6 feet by 3 feet mirror can make your entryway look spacious. However, it also accommodates your guest's needs to look good before entering or exiting your house.
The wind, rain, and other weather condition outside can be very unpredictable. The large mirror will then function as it should other than giving a spacious illusion to your entryway. Isn't that amazing?
Place a weather-resistant mat
Needless to say, a mat is your reliable assistant to remove dirt and dust from your guest's footwear. The last thing you want is for your guest to leave footprints of dirt and mud on your floor.
Nowadays, there are mats that you can soak a disinfectant to kill viruses and germs accumulated outside. This can be your first line of defense especially during this time of the pandemic. So when you think of mat as just for dirt and dust, well, think again.
Install wall hook
This is not just your ordinary coat rack. It's a wall hook that can accommodate not just coats but also hats, bags, towels, among others. You can choose from a wide array of designs and colors that match your entryway's motif.
Get a multi-purpose bench
Do not just choose a bench because of its style. It has to serve more than just providing a seat. A multi-purpose bench can have multiple drawers for storage. It can also have a space for books or magazines.
The limited space you have for your entry can be improved by getting multi-purpose furniture. So next time you shop for a bench, choose the one that gives you more than just seating.
Provide brilliant lighting
Lighting can be taken for granted at times. A lot of people don't even know the wattage of the bulbs in their house. Keep in mind that your entryway serves you day and night. So having brilliant light especially during night time is practical.
Proper lighting adds warmth to your entryway especially when you come home during a cold rainy night. It gives you that welcoming feeling of being at home.
Add Greenery
Believe it or not, but plants make a huge difference in your entryway. A dull corner of your entryway is one of the best spots where you can add your plants. A simple vase with breathtaking foliage is definitely a head-turner.
It is also important to choose plants that can live indoors. Topping the list of indoor plants for your entryway are Monstera Deliciosa, Snake plant, and Pothos. They can live with less water and exposure to sunlight. Not to mention that plants can clean and filter the air naturally.
The rule of thumb for making your entryway efficient is to consider functionality over style. One can be stylish but that's about it. So take your time and consider efficiency when designing your entryway.
Which of these ideas do you need to implement in your own entryway?