Having pets would sometimes mean making several changes to your home. After all, your pets have their own needs, too. As a pet owner, you are responsible for making sure that these needs are met. I know this because I've been there and yes, I've done that.
Our Pick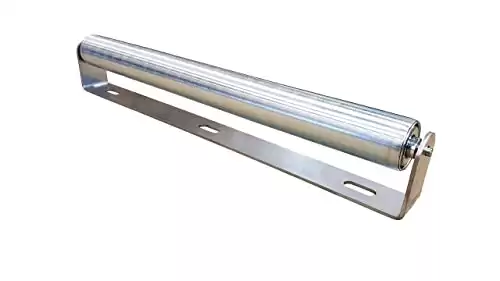 One of the few things that we've installed in our home is a roll bar fence. This helps keep our dogs inside our property, preventing them from jumping over. We had to install one because our fence was quite low. Some of our dogs would either jump right out onto the street or into our neighbor's backyard. If you're having the same problem with your pets, this project is for you.
In the end, it was a project worth doing. My husband did it all by himself one weekend. And it was inexpensive, too. Now we can go through the day knowing that our dogs are safely inside our property.
Materials:
¾ inch electric conduit metal pipe
25-inch PVC
4 pcs L brackets
2×4 wood
Wood screws
Bolts
Tools:
Click on any image to start the lightbox display. Use your Esc key to close the lightbox.
If you're planning on installing a roll bar fence, watch this tutorial video to learn how.