Warm days usually call for a dip in the pool. If you're a pool owner, you know that this usually results in lots of used towels. Finding a space to hang them dry always seems to be a problem. But there's a solution to that. And you know what else is good about it? It's DIY.
Our Pick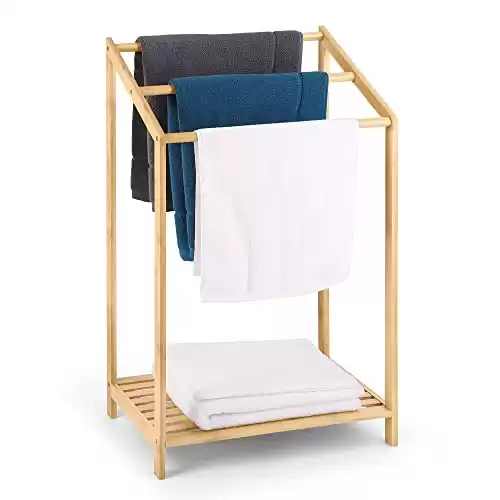 This multi-purpose PVC towel rack is made out of PVC plumber's type. The rack can hold as many towels as you want, depending on the number of bars you put in. Additionally, it can hold floaties and pool noodles, too.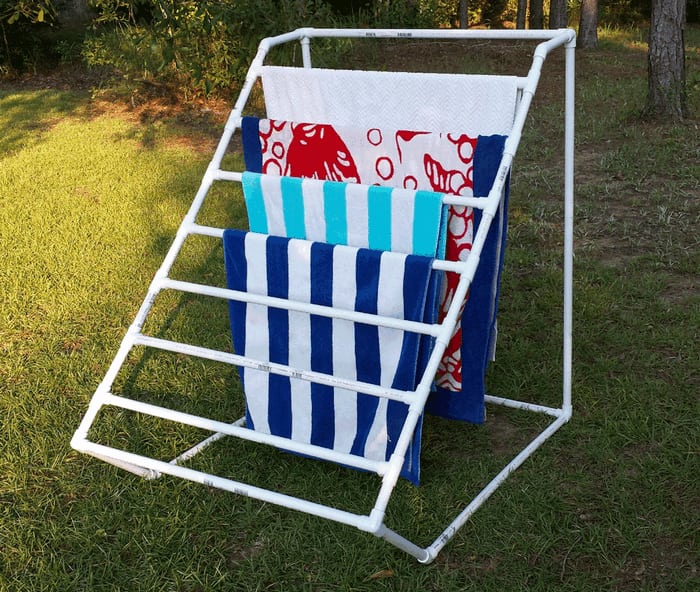 This project is simple and easy to do it's like playing with legos. You just have to get the cutting part right. After that, all you have to do is assemble. Think of "connect the dots" – except that there are no dots, just connectors, elbows, and pipes.
Head on to the nearest home improvement store, get the materials, and start working!
Materials:
1-inch schedule 40 PVC pipe, 60 feet
1-inch 3-way PVC connectors, 4 pcs
1-inch PVC T-connectors, 16 pcs
1-inch 45-degree PVC connectors, 8 pcs
PVC primer
PVC cement
100-grit sandpaper
220-grit sandpaper
glue
Tools:
Take a look at the gallery for some PVC towel rack inspiration.
Click on any image to start the lightbox display. Use your Esc key to close the lightbox.
If you don't have time for DIY, you can buy readymade, direct from TowelMaid., or get step-by-step instructions from eHow here.