Playing darts is a fun past-time activity for many. It's also a great way to bond with family and friends. But there isn't always a place for it in the house. So, we thought we'd share with you a quaint, little project that'll allow you to play the game outdoors.
By building your own outdoor dartboard stand, you won't have to take up space in the house. You also won't have to worry about hitting things that you shouldn't.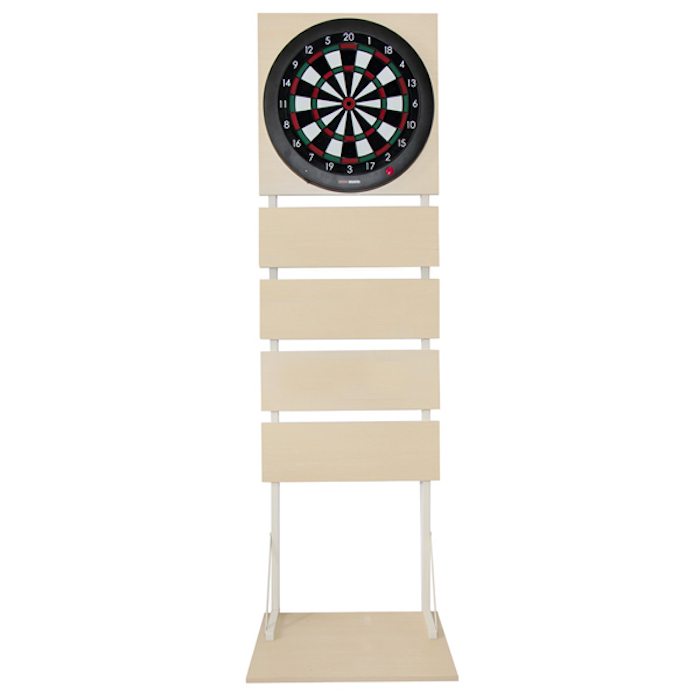 Easily build this stand according to your needs in terms of height. The good thing about this project is that it is fully mobile so you can move it anywhere you want. You can add lockable wheels and add hooks to hang some stuff. The possibilities are endless and the only limit is your imagination.
Do you want to learn how to make your own dartboard stand? Grab these things to get yourself started.
You'll need these materials:
2 6-foot of wood
8 16.5-inch of wood
A dart board to mount
Bolts and nuts to mount the dart board
Wood glue
Wood screws
Stain or paint (color of choice)
And these tools:
Hammer
Screwdriver
Paint brush
Saw (if your wood materials are not pre-cut)
There are other ways to make this. Look at these photos for some ideas you can use to create your very own outdoor dartboard stand…
'Click on any image to start lightbox display. Use your Esc key to close the lightbox. ?'
Want to build this? Find the step-by-step instructions from Timbo's Creations…