In rustic decor designs, one might have stumbled over some horseshoes more than once. Horseshoes are a vibrant, meaningful symbol in many cultures and easy to acquire.
Using horseshoes for home decor can be traced to a tradition that goes way back. In the old days, people believed nailing a horseshoe on your door protects those who pass through from evil spirits.
The tradition has acquired a good deal of cheer down through the centuries and today horseshoes have become part of a fun home decor trend.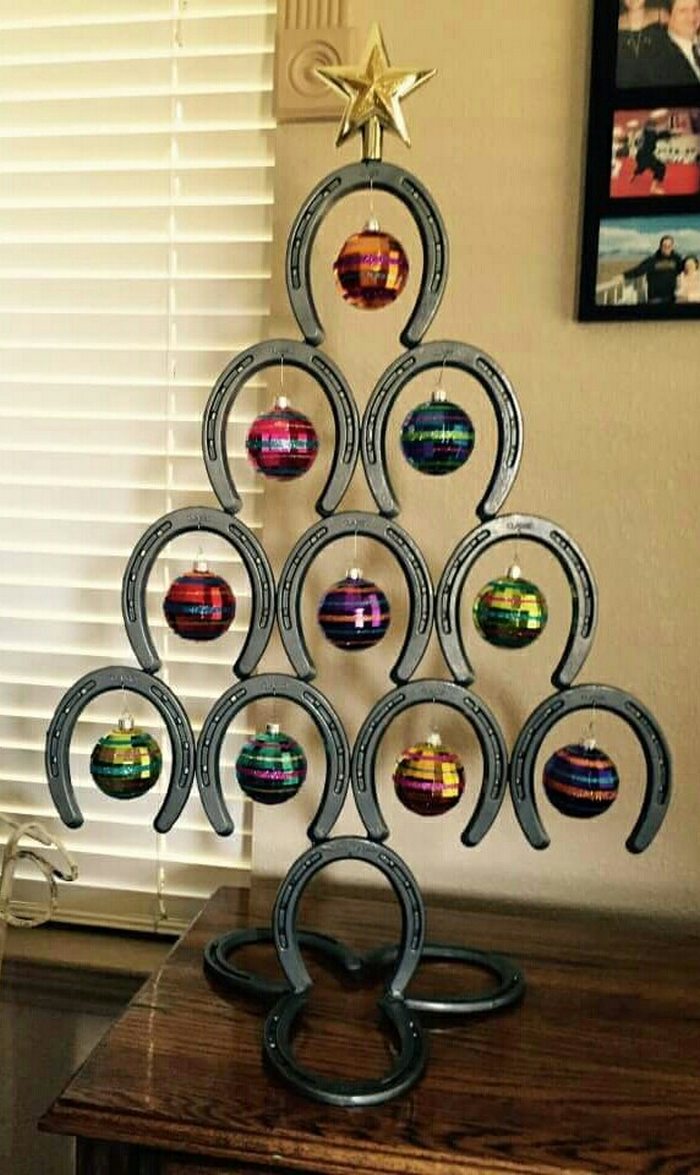 The decor ideas here can be pretty easy DIY projects (if you have any experience with metalworking). ;) So if you've been wanting to make something awesome out of horseshoes, then you just might find the perfect first project for you here…
What we love about all these ideas – aside from being cute and unique home decorations, is that they make great gifts. Most of them only require a few pieces. So if you have heaps of horseshoes, you can make several using any of these ideas for your friends and family!
What do you think? Which of these horseshoe crafts is going to be your next project?
Click on any image to start lightbox display. Use your Esc key to close the lightbox. 

Horseshoe Fire Pit
Horseshoe Pumpkin
Horseshoe Wine Holder
Horseshoe Christmas Tree
Horseshoe Clock
Horseshoe Flower Yard Art
Horseshoe Butterfly Yard Art
Horseshoe Fairy Door
Horseshoe Wreath