Shoes and boots are your hardest working accessories, and they aren't cheap. Despite the expense, however, it is easy enough to fall into the habit of carelessly piling them up inside a closet.  But knowing how to store shoes properly will help you keep them supple and wearable for years. And that can save you a lot of money.
Got plenty of boots or high-top sneakers and having trouble storing them? This horseshoe boot rack is the perfect storage rack for them!
This project is an easy metal work that simply involves attaching horseshoes side by side. A rebar is also attached under the horseshoes because this is where your boots will sit on. The higher the boots, the farther down the rebar should be from the horseshoe. If it is for high-top sneakers, then the rebar should be installed closer to the horseshoe. This way the horseshoe can hold the shaft in place.
There are also other horseshoe boot rack designs that you can build – it all depends on what you like and the kind of boots you have. You can even add an extra piece of rebar with horseshoe at the side to prop your hat on. You can also design one that includes an umbrella holder.
This project is not just a unique boot rack that you can build for yourself – it is also a great DIY gift idea for friends and family. :)
So is this going to be your next project?
Click on any image to start lightbox display. Use your Esc key to close the lightbox. ?
Materials:
Tools:
Steps: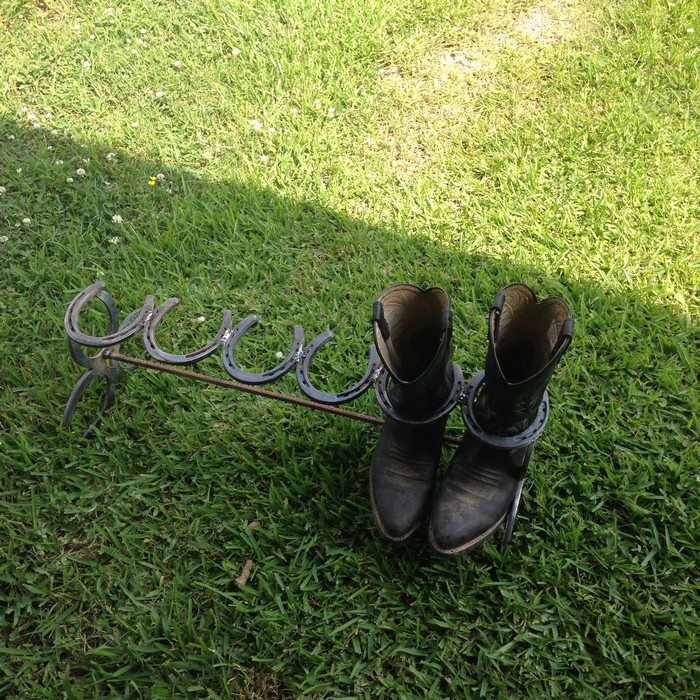 My rack holds 3 pairs of boots.
Building the sides: I welded the sides first using 3 shoes for each side.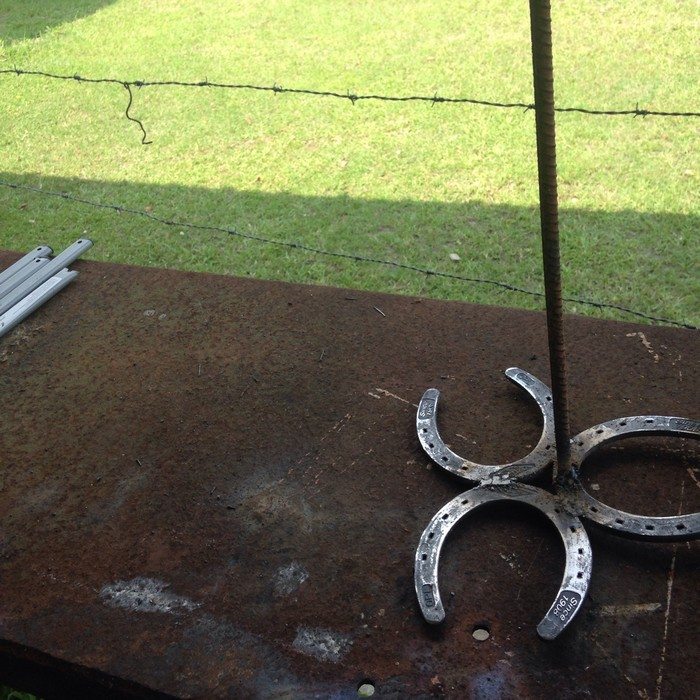 Attaching sides together: I added a rebar so the bottom of the boot could sit on it. It also connects the sides together.
Welded top horshoes together: Welded 6 shoes in a row. So the rack can hold 3 pairs of boots. Then welded the row on top of the sides. The only thing left to do is prime and paint.
Thanks to Donald Breaux for this great project!