Want a refreshing new look to your bathroom? How about this pebble shower floor idea? It's not only beautiful, but it's also a low-cost flooring project!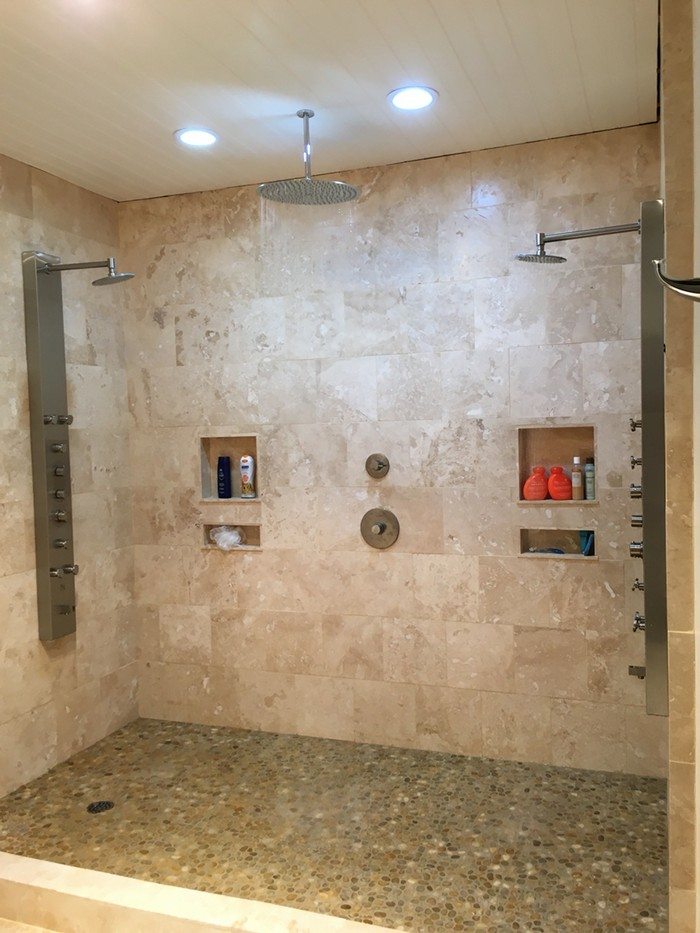 Here, your expenses are minimized since you can simply gather good pebble stones from certain locations in your area. Although purchasing bags of stones is not costly, too.
You can also DIY your pebble shower floor, which is another reason why this is an inexpensive project. Yes, it's easy that you can install your own pebble shower floor even without prior experience. The owner-builder of the featured project above just proved it's possible! ;)
You can customize it to your liking, whether you like a dark-colored floor or a light one that resembles the beach/sand. (View our album below for ideas!)
Having a pebble shower floor gives you a nice foot massage each time you step on it. And it's not slippery at all! It doesn't just look great – it also feels great!
As long as you do enough research, your DIY pebble shower floor project should be successful. And while we say it's a project that can be done on your own, consulting someone with experience is still recommended. That way you can have a high quality finished DIY project that you can be proud of!
So is this going to be your next 'challenge'? :)
Materials:
Bags of Pebble Stones
Kerdi Floor System
Tile Grout
Floor Sealer
Tools:
Click on any image to start the lightbox display. Use your Esc key to close the lightbox.

Thanks to Something from Nothing for this great project. You can get step-by-step instructions here…