Did you like the fairy gardens collection we've shown you in the past? Then you're going to love this idea too!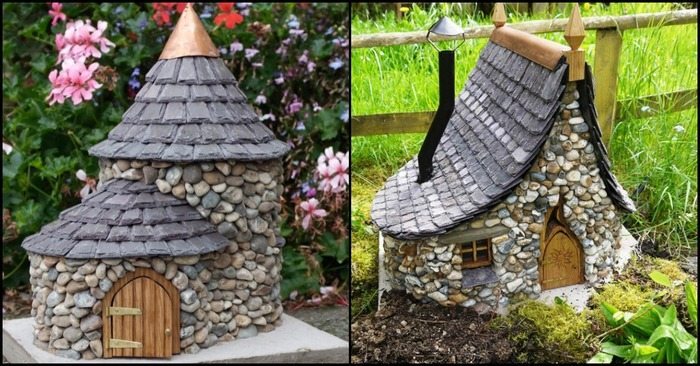 Stone houses possess that enchanting and magical beauty which make miniature versions of them perfect for fairy gardens!
The tutorial linked after our album of stone fairy houses below will teach you how to build one the quick and easy way using DIY veneer. It's a project you will definitely enjoy and love especially when you've seen the final product of your work.
Do you want to have an enchanting fairy garden in your yard? Then start building your miniature stone house now!
Materials:
Small Stones
Forming Material
Glue (white and wood)
Shellac or Urethane
Ziplock Bag
Varnish
Artificial Moss
Laundry Bag (optional)
Plastic Berry Box (optional)
Tools:
Click on any image to start lightbox display. Use your Esc key to close the lightbox. 😎
Thanks to The Fairy Garden for this great project. You can get step-by-step instructions here…