It's hard not to love easy, alternative gardening ideas. What we really love about this potato garden idea is that it requires almost none of the common garden setup – not a 'proper' garden area or soil, not a lot of space and not even a hoe or a tiller!
Are potatoes a regular ingredient at your dining table? This is a great way you can grow them on your own, chemical-free, and as fresh as you want!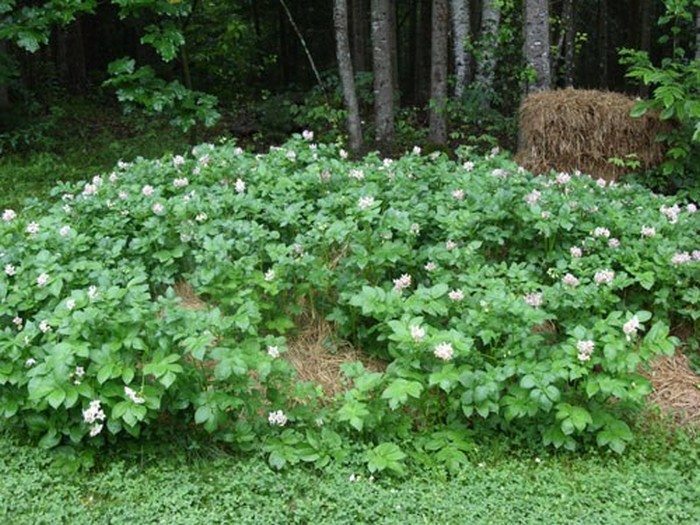 As long as you have the things listed below, you're good to start producing your own potatoes. :)
It's easy, fun for the kids, and will most definitely give you abundant harvest! Just don't forget about mice when fall arrives. They shouldn't be a problem during the summer, but they love hay during the cold seasons when they are looking for a cozy place to stay. They'll especially love that you've provided both bed and three meals a day if you don't harvest your potatoes before cool weather sets in!
If you want to learn exactly how to grow potatoes in a hay bale garden, you can head over to the step-by-step tutorial linked below the page.
BTW, if you liked this post and are really interested in straw/hay bale gardening, we also have a complete guide and tutorial for planting various produce.
You'll need these materials:
Gardening Gloves
Hay Bale
Seed Potatoes
Organic Potato Fertilizer
Click on any image to start lightbox display. Use your Esc key to close the lightbox.

You can get step-by-step instructions from Garden Maine over at here…
Grow your own root vegetables at home with these Root Vegetable Grow Bags!