Want to stop those darn strawberries from escaping? OK – seriously now, everyone likes strawberries but so do birds, snails, and a heap of other animals.  If growing your own strawberries has been a challenge due to the neighborhood critters getting to them before you do, a strawberry cage is your solution.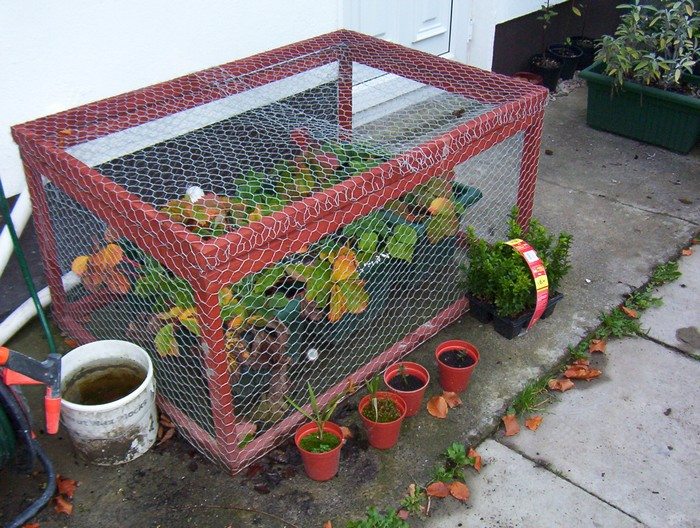 This featured project is perfect for those who are yet to plant strawberries in their garden since this is also a raised garden bed. Already growing strawberries in a raised garden bed? Then adopt this idea and just add the 'lids'. It's easy to build and easy to use for harvesting and tending to plants. To learn more about this strawberry cage, head over to the link provided below.
However, if you have an existing in-ground strawberry garden, you can simply build other versions of a strawberry cage. If you want ideas you can get them from our album of strawberry cages below ;)
Now your strawberries are out of reach of those sneaky critters like possums or squirrels, rabbits, and birds! BTW, if your problem is wasps just use a screen instead of hardware cloth/chicken wire. :)
Do you need a strawberry cage in your backyard?
What you'll need to build a strawberry cage…
You'll need these materials:
Cedar Timber
Hardware Cloth
Heavy Duty Hinges
Hooks
Handles
Wood Screws
And these tools:
Measuring Tape
Table Saw
Drill
Click on any image to start the lightbox display. Use your Esc key to close the lightbox.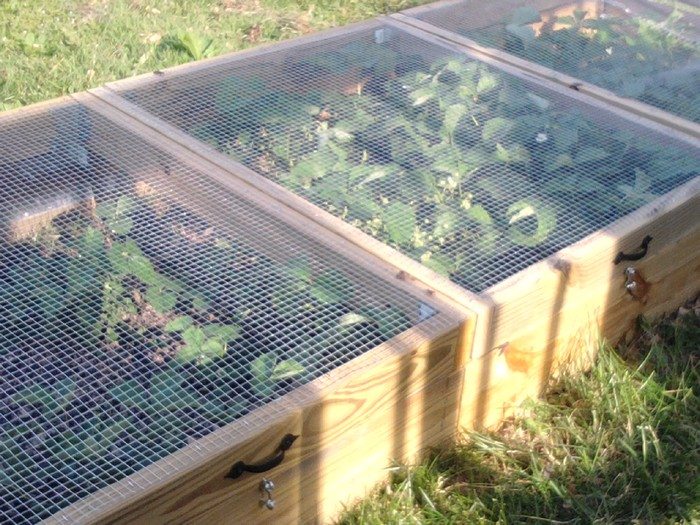 You can get step-by-step instructions from Gardening Jones over here…