Star Wars fan or not, we believe this is one of the most impressive DIY log burners out there. Agree?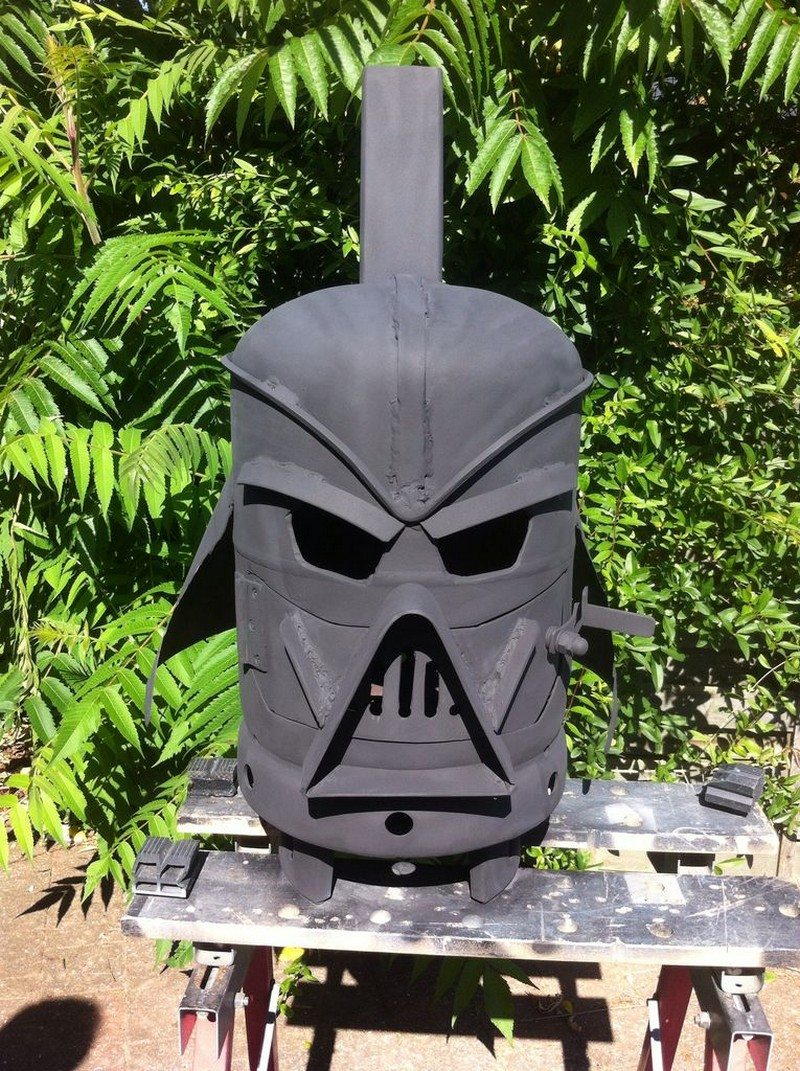 Using an empty gas tank and some scrap iron metal, this DIYer skillfully made his personalized log burner. If you are into metalworking projects, why not give this upcycled gas tank a try with your favorite character?
Click on any image to start the lightbox display. Use your Esc key to close the lightbox. 8-)
Materials:
Gas Bottle/Tank
Iron Scrap
Machine Screws
Spray Paint
Masking Tape
Clippers (to hold parts in place)
Tools:
Marker
Drill
Angle Grinder with Cutting Discs
Welding Machine
Steps: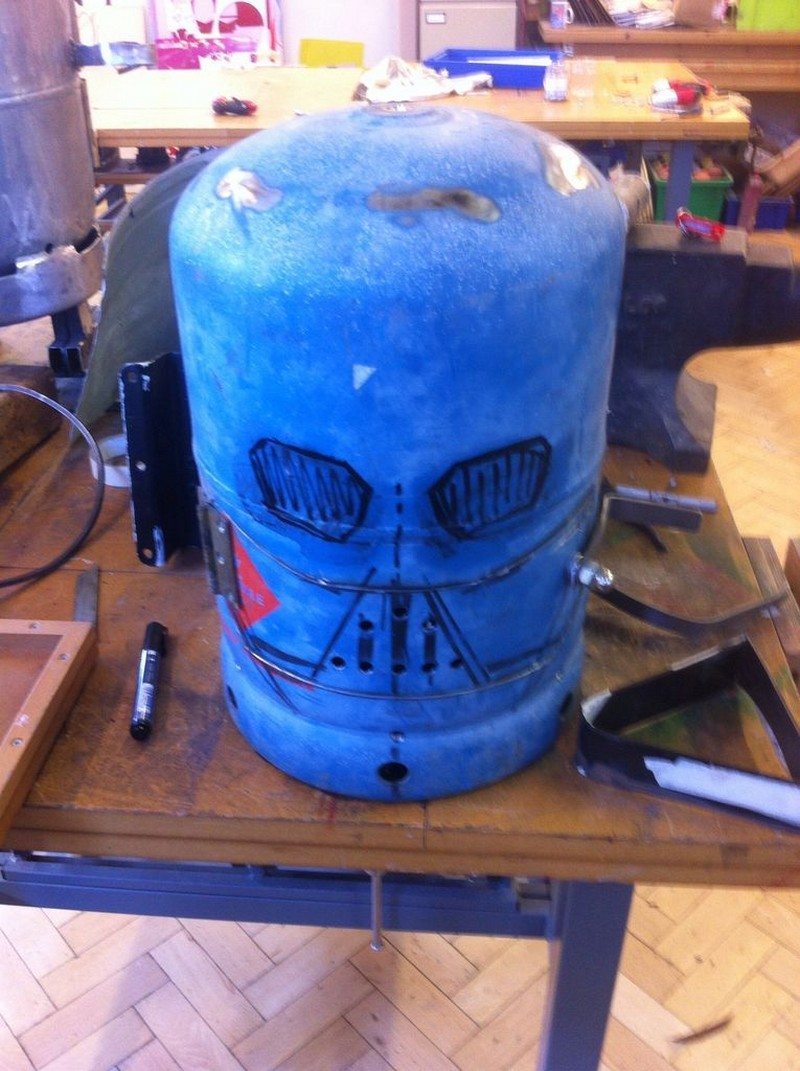 Locate an empty bottle. Carefully remove the tap. Fill with water to displace any leftover gas. Then scribble on your design.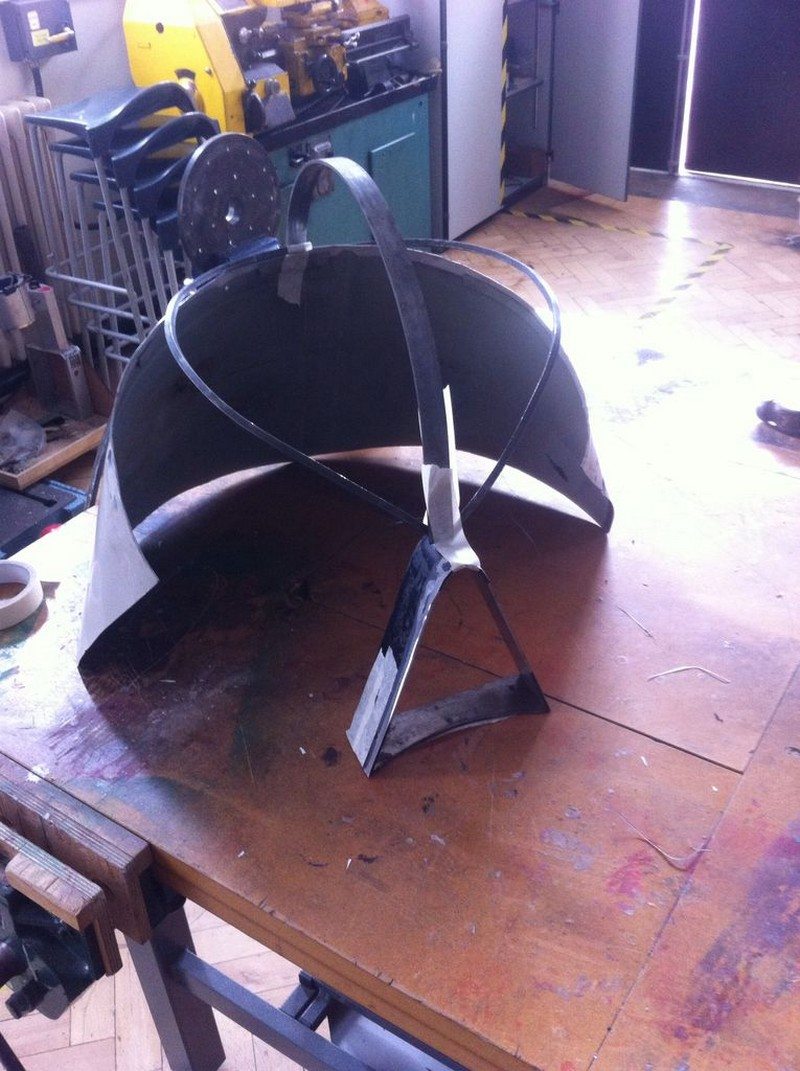 Find your scrap bits to use for the detailing.
Continued Page 2…