I like to use masking tape to hold my bits in place. I marked out where the hinge would go, drilled and tapped with a 4mm tap, and attached the hinge using 4x10mm machine screws. I find it easier drilling and tapping and attaching the hinge while the bottle is still intact.

All the holes and details in the bottle we're made using a 4″ angle grinder with cutting discs and a 10mm drill bit.
I drilled several holes around the bottom of the bottle so air will circulate and help the fire to burn.
Weld everything.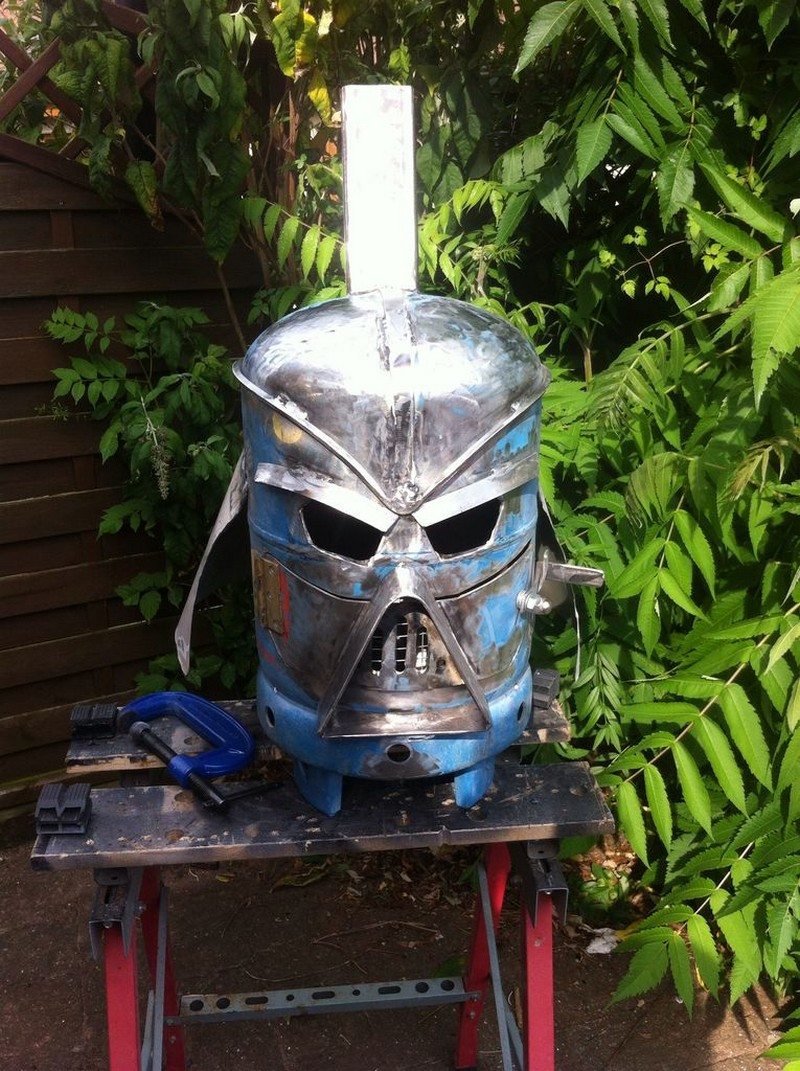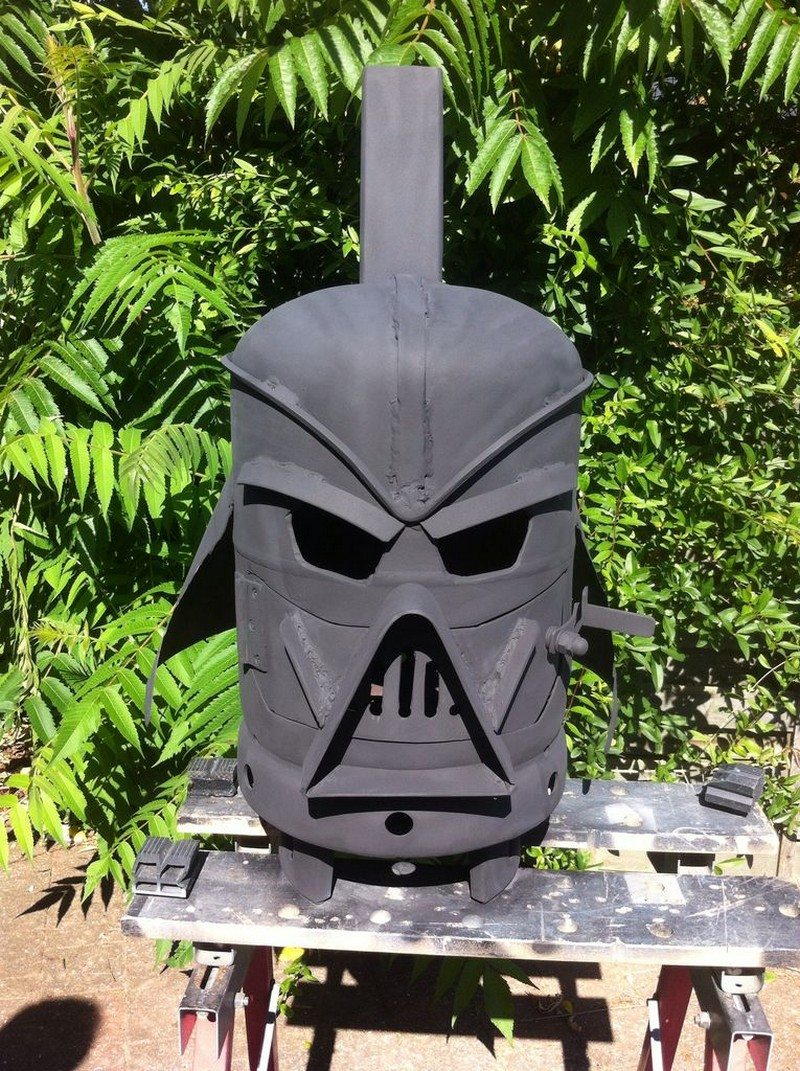 I gave my Vader 2 coats of ultra high temp black spray paint which finished it off a treat.
Thanks to