Wet boots? No problem! Got some leftover PVC pipes from your previous project? Here's an idea to put them to good use – an all-seasons boot dryer!
Wet boots are a nuisance in summer where they can lead to fungal infections. In winter, they probably just lead to misery but either way, this clever project will get them dry in almost no time! And the best part is that it's easy and inexpensive to build. You could also use it for your wet gloves, hats, or bags. Just put your stuff in position, turn the hairdryer on, leave it and wait a few minutes for your things to dry!
When not in use, disassemble to save storage space. Read on this tutorial to learn how to build your own.
Click on any image to start the lightbox display. Use your Esc key to close the lightbox. ?
Materials:
4 pcs – 2″ Elbows
2 pcs – 2″ T
1 pc – 2″ Y
1 pc – 2″ Fernco ci/plastic/copper/steel to ci/plastic/copper/steel
3 ft – 2″ PVC Pipe
Glue
Hair Dryer
Tools:
Steps: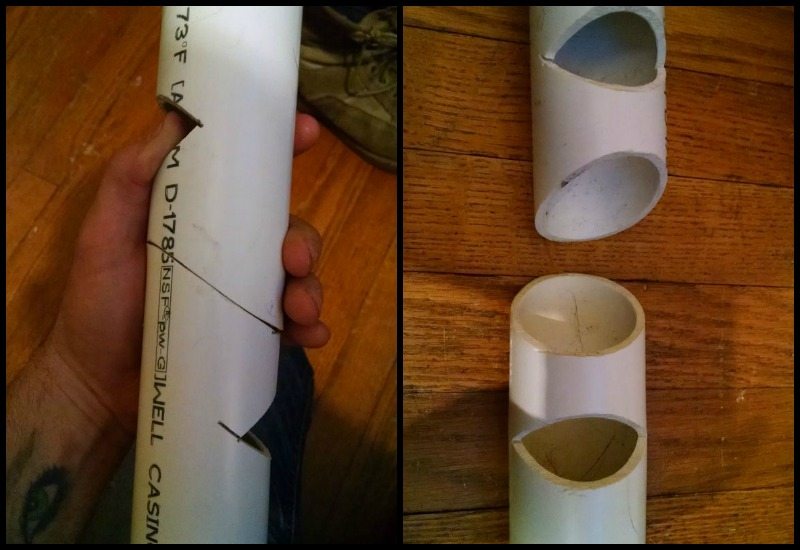 Cut one length of PVC pipe 16 inches long, then cut the 16 pieces in half at a 40° angle as shown on the left. Then cut wedges about an inch above the angled cut like in the right image. This will help unrestricted airflow when inside the boots.
Cut seven 2-inch PVC sleeves, 2 inches long, and connect everything together. Glue them in place as seen in the picture above.
Important: Do NOT glue your 8-inch angle cut lengths together. Just shove them in you're 90° elbows as seen below. You will understand why later.
Continued Page 2…