This compost sifter will keep the course materials and debris out of your garden beds. You could also use it to sift garden mulch or even rocks out of the soil.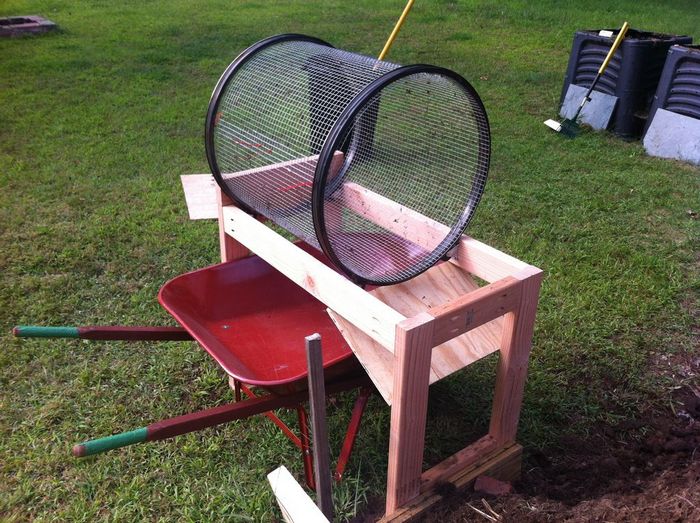 The average gardener or DIYer doesn't need a full-size motorized sifter. Who needs bulky and pricey when you can have compact and cheap? This baby is a game-changer – easy to put together and packed with upcycled goodies you'll find right in your own garage or at the hardware store down the block.
Although it's made from salvaged materials, it's really functional and operates like a motorized sifter. Load the compost or dirt, turn it manually, the fine materials pass through the screen, and the courser ones fall on the other end. Isn't this a clever solution?
Do you make your own compost? This simple compost sifter will make your composting easier!
Click on any image to start the lightbox display. Use your Esc key to close the lightbox. 8-)
How to Make Your Own Compost Sifter
Transforming your kitchen scraps, yard waste, and organic materials into nutrient-rich compost is not only environmentally responsible but also incredibly rewarding for any gardener. However, the final step in this eco-friendly journey often involves separating the coarse materials from the fine, ready-to-use compost. That's where a compost sifter comes into play.
In this guide, you'll learn how to make your own compost sifter in a few simple steps, enabling you to produce premium compost that will supercharge the growth of your garden while reducing waste and benefiting the planet.
Gather the essential materials and tools to get started.
Materials
½" Hardware Cloth
2 large surplus Bicycle Rims
4 Wheel Casters/Rollers
Screws
8 feet of 2×4 Lumber
Miscellaneous Wires – for connecting hardware cloth to the rims
Plastic Coated #14 Household Electrical Wire
Plastic Coated #18 Household Electrical Wire
Tools
Drill
Table Saw
Chain Cutter
Tape Measure
Steps
Here are the steps for making your own DIY compost sifter:
Step 1: The fastest way is to cut them if you have some really strong wire or chain cutters. You can also use a really ancient fencing tool, it will work great!
Step 2: Measure the inner diameter of the rims, which should come out to roughly 21.4 inches. When you multiply this value by pi (π), you'll obtain a minimum length of approximately 67.2 inches. To accommodate a 4-inch overlap for the seam, make your cut at approximately 71 inches. Make sure to utilize a standard 36-inch width hardware cloth for this step.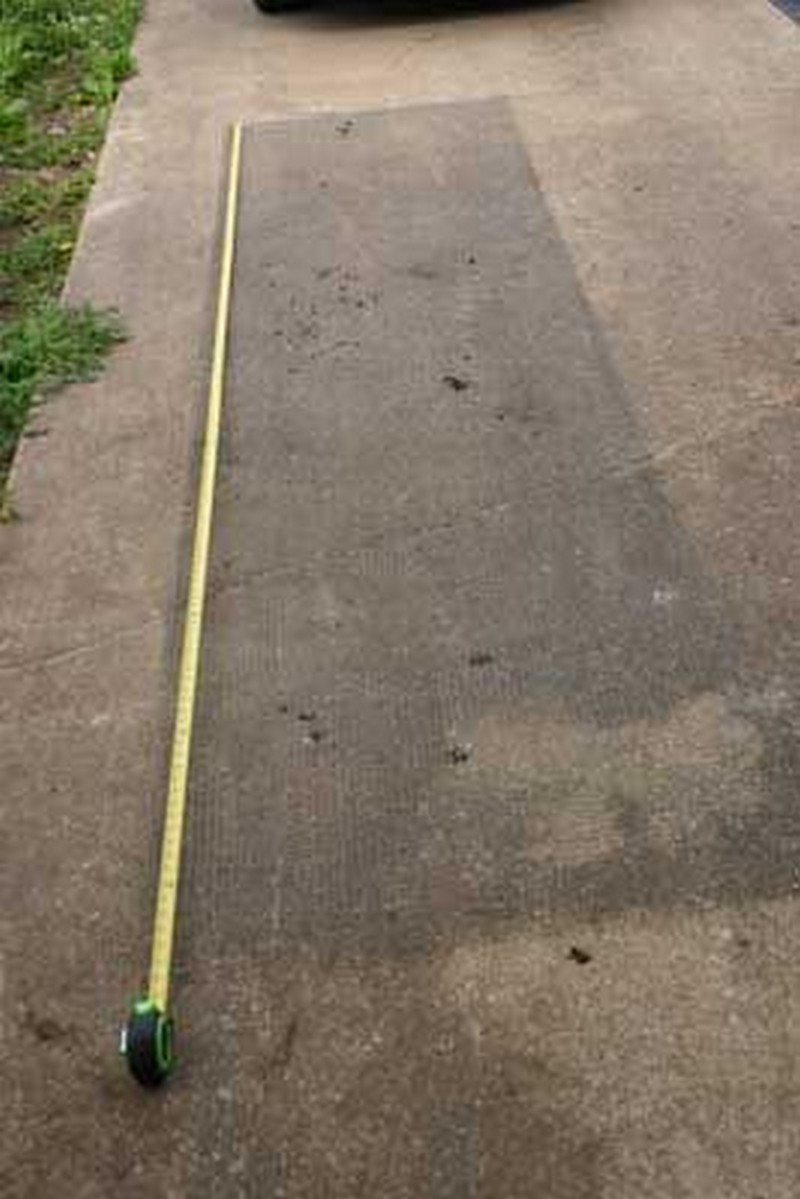 Step 3: Place the hardware cloth inside the rims and attach it with wires through the spoke holes.
Step 4: Use plastic-coated #14 household electrical wire. Make sure the wire on the outside of the rim is lying flat so that the rollers don't jump over it.
Step 5: To fasten the seam of the tube use #18 wire. (Be careful not to overtighten the wire or the wire will break.)
Continued Page 2…