Lay the next few courses of blocks, leaving an opening for doors in the front. Lay them according to the pictures below, use a brace to hold up that middle brick above the door.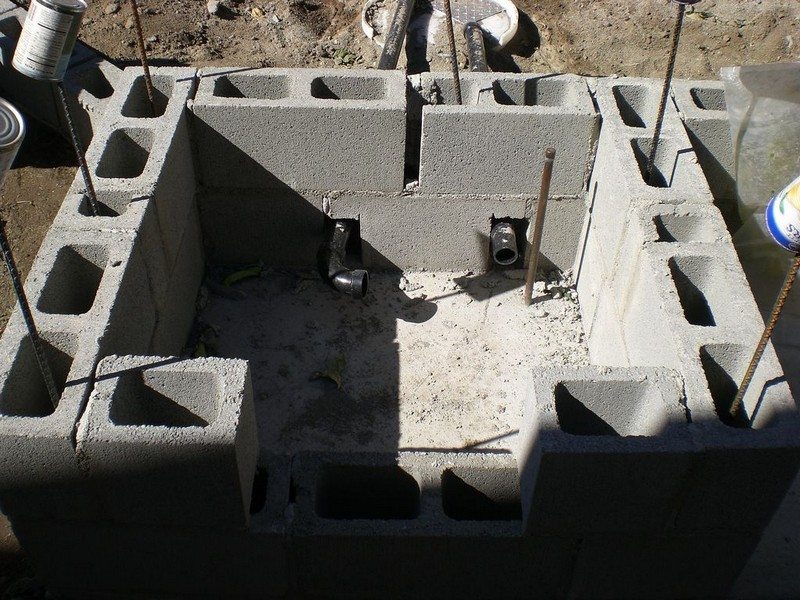 Create a form to pour the lower countertop surface. Before pouring get your electrical and water lines to where they need to go and make sure everything is good BEFORE pouring the concrete.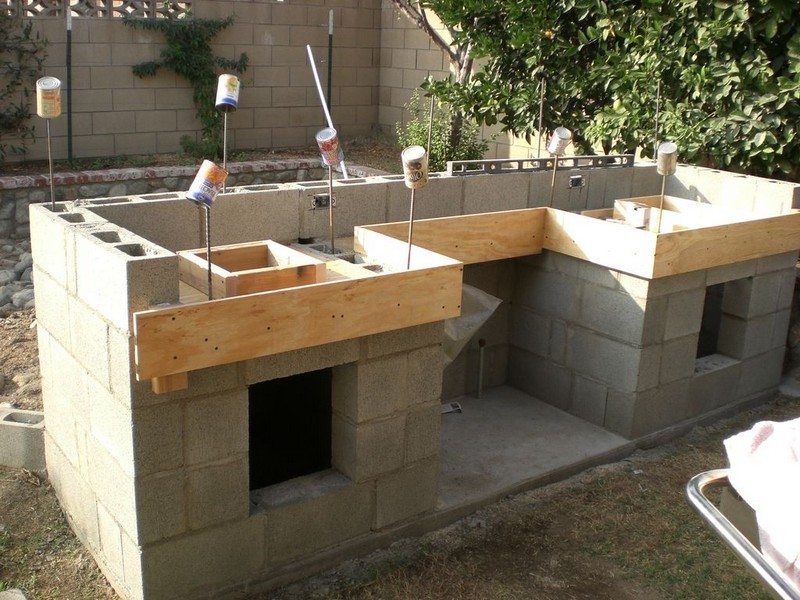 Make sure the forms are well braced, and won't bow with the concrete's weight. Also, make sure to take counter overhang into account. Try to get air bubbles and pockets out, but it isn't terribly important because it will be covered with tile later.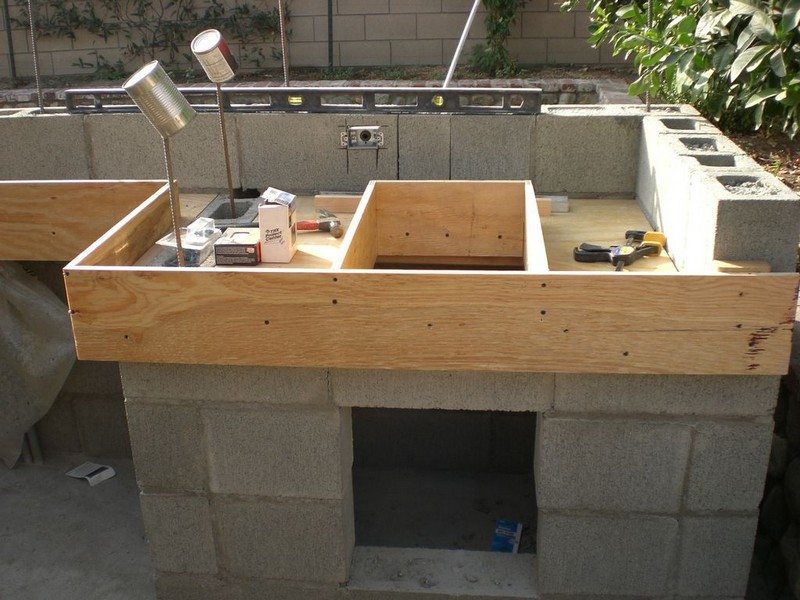 Make sure to use plenty of rebars.
Extra rebar sticking out of the blocks can just be bent over to be cemented into the countertop.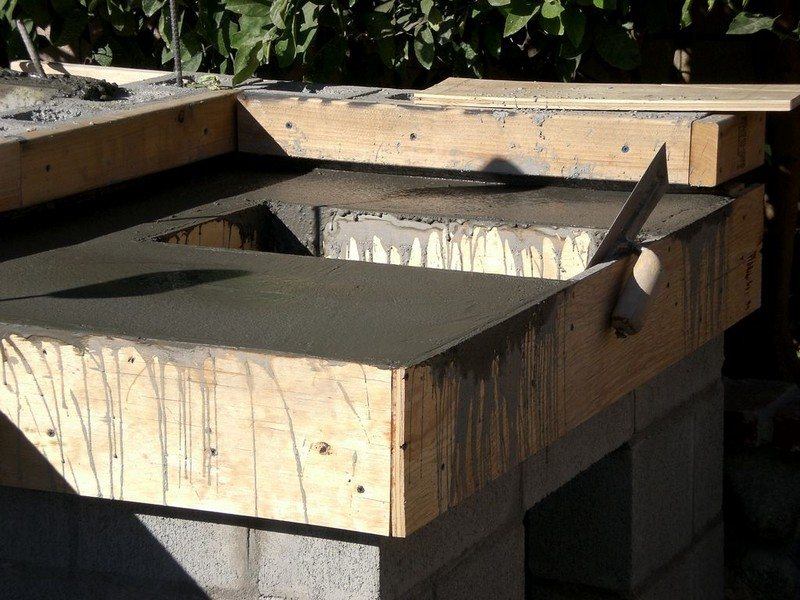 Continued Page 3…