Create trim around it from steel if desired. test fit your barbecue.
Use whatever wood is available to you for doors. We used some wood that we got for free from a pallet for the doors to get that slightly rustic rough sawn look. We used some antique-looking hinges and handles to further this effect.
We decided to go with a more open style roof. Stain the wood to match the rest of the barbecue. use a template to get the end cut right.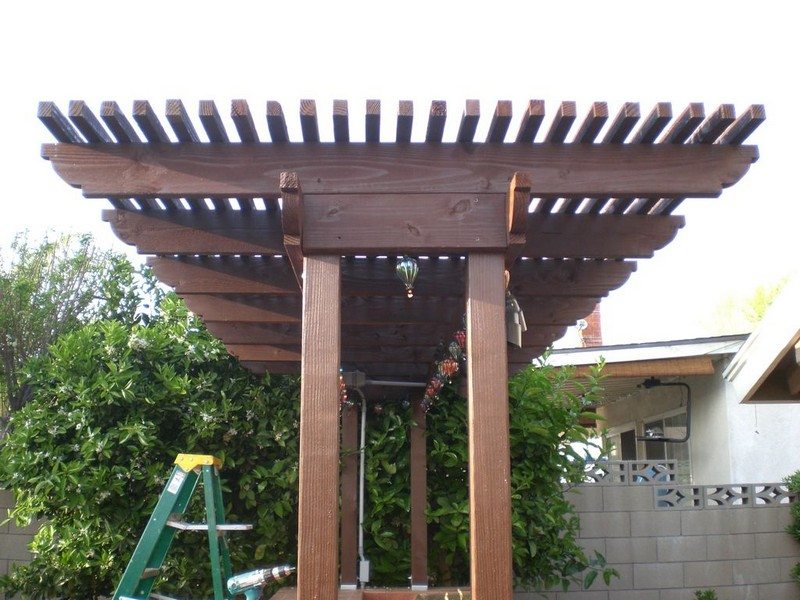 Run all electrical up to a box on the post. Use wet location switches and outlets.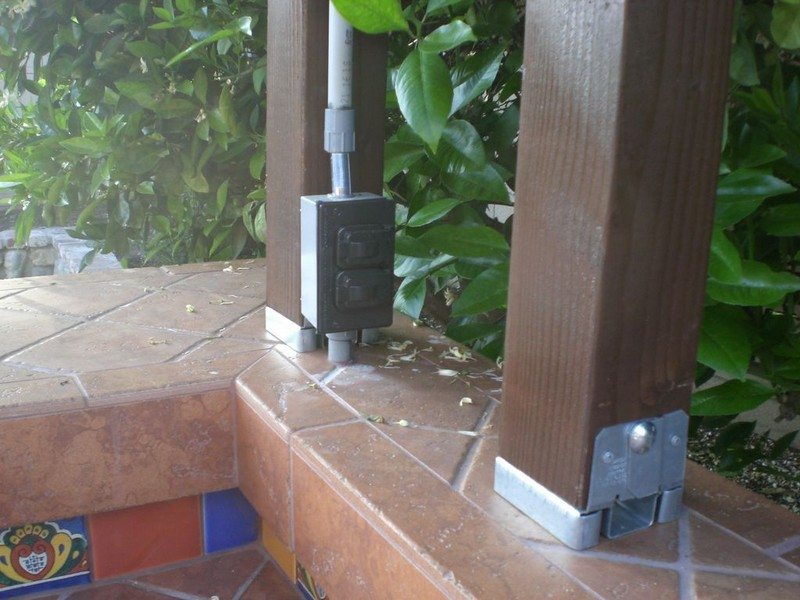 Paint the pipe to match the stain of the wood. Install at least four lights to make grilling at night possible.
Backfill this area with dirt to cover the dry well and drain pipes, and either cover with pavers or use cement. We have since poured new concrete around the barbecue, and have used it a lot. Especially in the heatwave that we've been having lately here in SoCal. It has worked out great for us.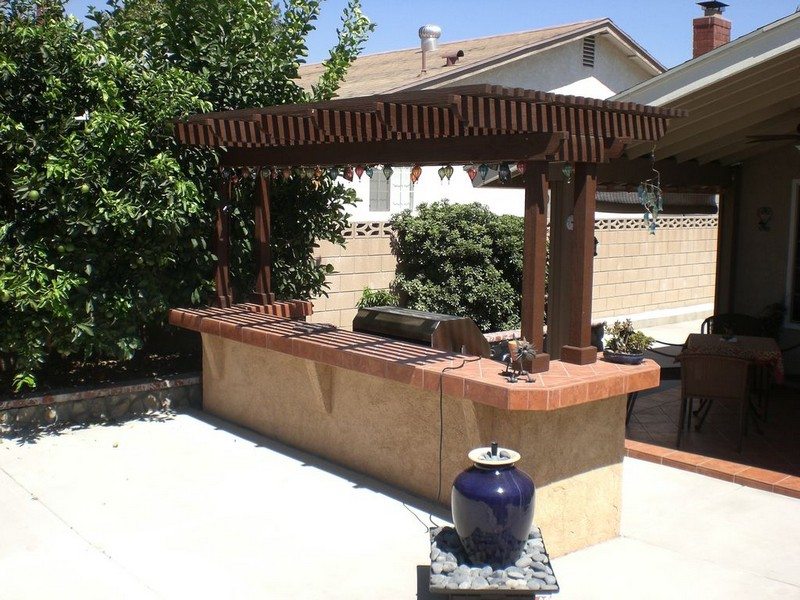 Thank you hivoltage for this beautiful project!