Did you like the fairy gardens collection we've shown you in the past? Then you're going to love this idea too! Stone houses possess that enchanting and magical...
Do you need a little extra lighting on your walkway? Having sun jars in your yard is fine, but they don't always get enough sun exposure, thus...
Chickens make great helpers when it comes to gardening and being self-sufficient. Your chooks do not only provide you with fresh eggs, they can also make your...
A shipping container can make a wonderful shed, office, hobby room, or even a home. They are a strong and cost-effective material to build structures with....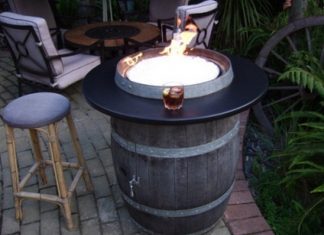 Do you have access to empty wine barrels? Here's a project that will make a beautiful addition to your outdoor area! This upcycled wine barrel can...
CUBBIES, WORKSHOPS AND TOOLSHEDS
Are you a persistent DIYer? One who's always working on one project or another… or perhaps a few at the same time?  In order...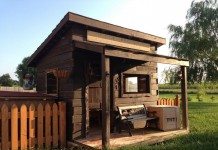 Is there any child who doesn't like a fort or cubby house to play in? This western saloon would surely never go empty! This fort was...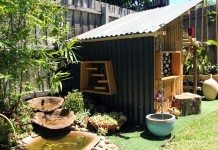 Every kid always wants their only little getaway within the comfort of their own backyard. They imagine temporary forts from lawn chairs and sheets,...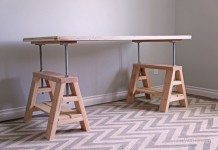 Using a coffee table as a work desk is extremely uncomfortable and, when done regularly for long periods of time, can cause chronic back pain that...
PORTABLE AND OUTDOOR KITCHENS
One of the great ways to enjoy the outdoor is through outdoor cooking. Outdoor kitchens have so many benefits and advantages but cost, usually, isn't...