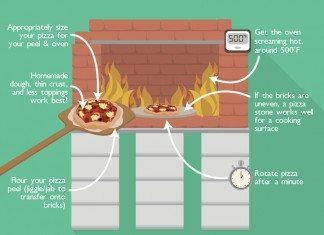 By Paul Corsetti You've seen them on TV and at your local hardware store! The promise of wood-fire pizza, breads, vegetable and meats are so tempting...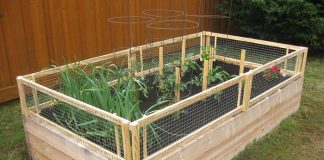 High raised garden beds do not only prevent backaches, they also help protect the produce from critters. But sometimes simply having a raised garden...
Is your outdoor area needing some colour and life? The best and easiest way to remedy that is by displaying seasonal flowers blooming in various...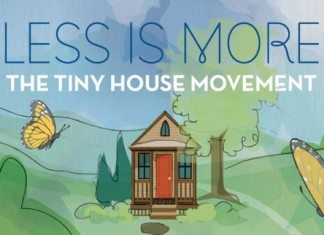 The tiny house movement is gaining a lot of traction in the USA, Canada and Australia. The size of the average home and the...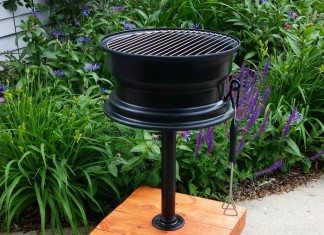 There are several examples of tire rim grills out there, but this is one of the more elegant versions. And what's great is that it is...
CUBBIES, WORKSHOPS AND TOOLSHEDS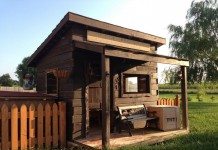 Is there any child who doesn't like a fort or cubby house to play in? This western saloon would surely never go empty! This fort was...
It may look like an unimportant item to have in a workshop, but a multi-roll tape dispenser is a big help if you want to work faster and more...
Here's a nice little project for all the DIY-ers out there - a DIY drill press that costs only $20! Every builder would agree that it's more...
Want an out-of-this-world backyard project? Well, this one's hard to top if you're building one in your backyard - your very own hobbit house as...
PORTABLE AND OUTDOOR KITCHENS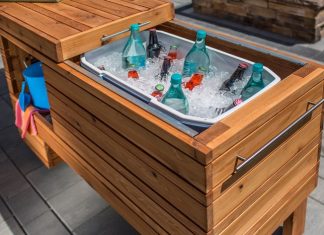 What's outdoor entertaining without a bar? If you don't have one in your backyard or patio, then this DIY outdoor bar with built-in cooler...