Want to give your front porch a new look? This DIY letter planter idea would surely give it a more cheerful and fresh look! Transform...
Want to add some privacy to your yard? Here's an interesting idea for a fence that you might want to consider! It's an inexpensive project for...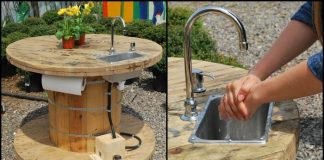 Now here's a great idea for an outdoor kitchen or garden! Turn a wooden cable spool into a kitchen sink to make your outdoor...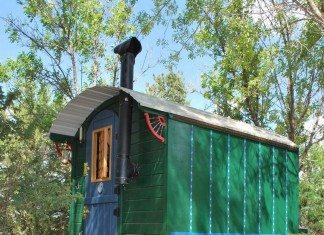 Are you the kind of homeowner who's always on the go? Then a mobile home is your best option. They're very unique, affordable, and...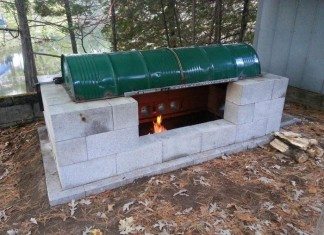 A large rotisserie pit BBQ for a large gathering! Learn how to build this DIY project in your backyard for some delicious turkey and other...
CUBBIES, WORKSHOPS AND TOOLSHEDS
A shipping container can make a wonderful shed, office, hobby room, or even a home. They are a strong and cost-effective material to build structures with....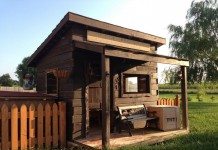 Is there any child who doesn't like a fort or cubby house to play in? This western saloon would surely never go empty! This fort was...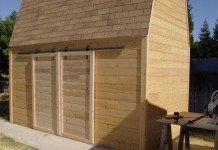 There's nothing worse than trying to get large, heavy or awkward things through a standard shed door. These sliding barn doors will certainly help...
It's every kid's dream to visit Disneyland. But how many of them ever thought about having their own Disneyland at home? We didn't realise it...
PORTABLE AND OUTDOOR KITCHENS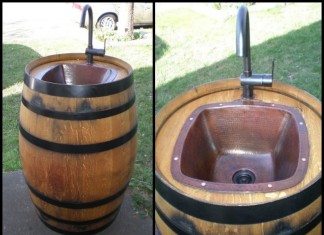 Here's  a great addition to your outdoor space. Why not turn an ordinary wine barrel into both a functional and decorative outdoor sink! Wine, whiskey...