Want to add some privacy to your yard? Here's an interesting idea for a fence that you might want to consider! It's an inexpensive project for...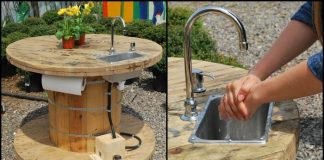 Now here's a great idea for an outdoor kitchen or garden! Turn a wooden cable spool into a kitchen sink to make your outdoor...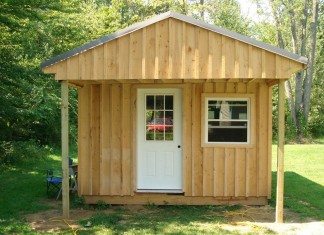 Need a weekend getaway but on a tight budget? Why not build your own cabin! Getting a contractor to build you a cabin can be...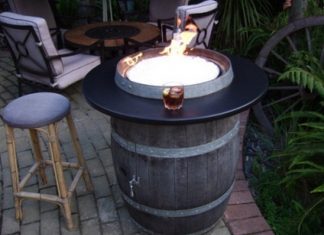 Do you have access to empty wine barrels? Here's a project that will make a beautiful addition to your outdoor area! This upcycled wine barrel can...
CUBBIES, WORKSHOPS AND TOOLSHEDS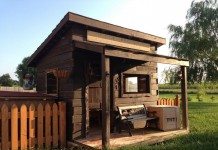 Is there any child who doesn't like a fort or cubby house to play in? This western saloon would surely never go empty! This fort was...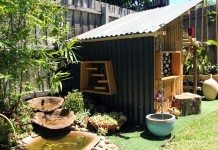 Every kid always wants their only little getaway within the comfort of their own backyard. They imagine temporary forts from lawn chairs and sheets,...
Want an out-of-this-world backyard project? Well, this one's hard to top if you're building one in your backyard - your very own hobbit house as...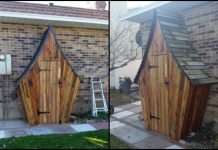 Need a proper storage for all your garden tools? Here's an easy, inexpensive and unique idea for you - a whimsical garden tool shed! While most...
PORTABLE AND OUTDOOR KITCHENS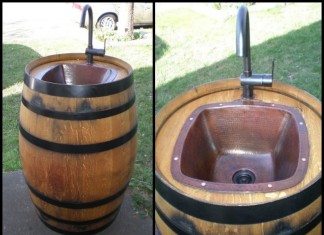 Here's  a great addition to your outdoor space. Why not turn an ordinary wine barrel into both a functional and decorative outdoor sink! Wine, whiskey...