Apply rubber sealant above and below the sheet.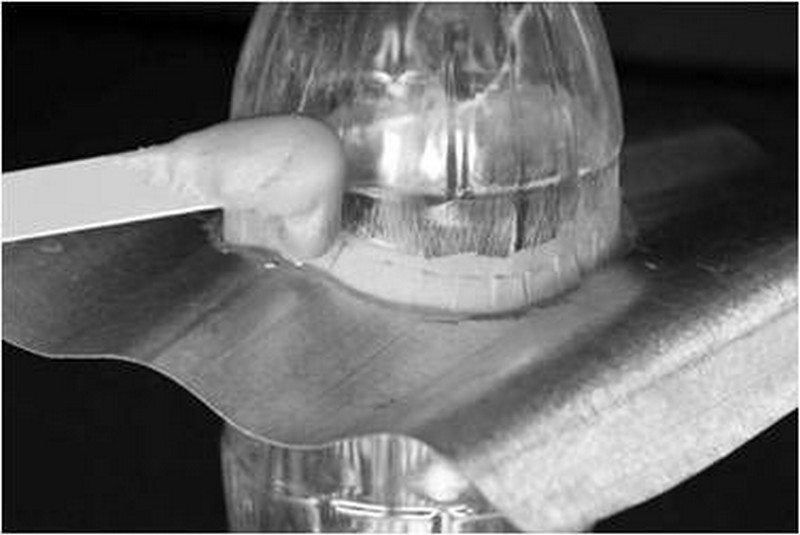 Fill the soda bottle with filtered water and ~10 mL (2 capfuls) of bleach. Cover with its original cap.
The solar bottle bulb is now ready for installation!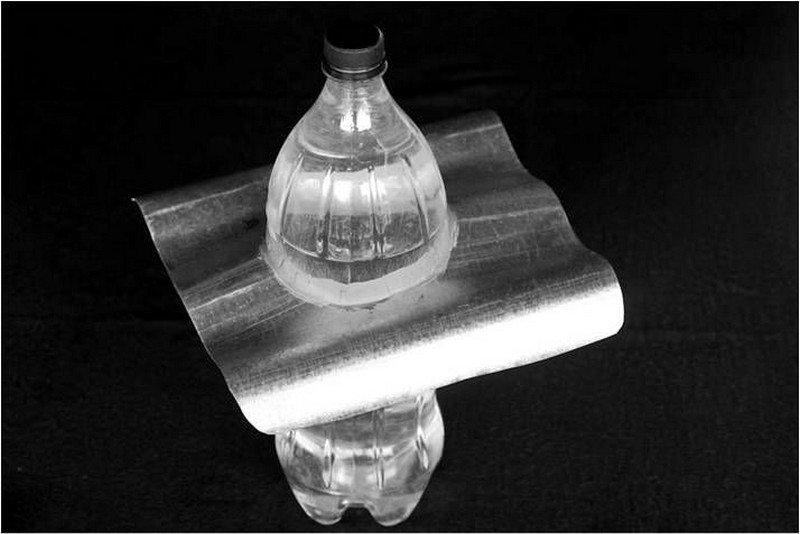 Perfect lighting for your workshop or garden tool shed during the day! This solar water bulb should give you great light for looking for your tools. Where else could you use this cheap and free lighting?
Thanks to Isang Litrong Liwanag and Modern Day Redneck for this great project.