If you want a porch swing then this is the way to do it for minimal cost. All you need is a few pallets, some chain, time, energy, passion and this can be all yours!
This is a perfect project for maximising the relaxation value of your porch. Putting up a swing chair let's you enjoy the outdoor atmosphere while staying within the comfort of your own home. You'll find it ideal for napping, reading, or sharing quality time with a loved one.
The advantage of building it yourself and from recycled pallets is that the cost is minimal. Buying a new porch swing can be an expensive execise. Another advantage is that you can choose from a wide variety of designs. If you can't find one that matches your taste, you can design and build your own. This also makes it easier for you to play with the dimensions to accommodate more people.
Could you use one of these on your patio or deck?
Materials:
4 Wooden Pallets
Screws
Big Metal Chains and U Bolts
Carriage Bolts and Nuts
Tools:
Jig Saw
Chop Saw
Crowbar
Hammer
Drill
Steps:
The first step to any pallet project is disassembling the wood slabs. Most people like to tear them apart using a jig saw. You can also use a crowbar for getting large whole pieces, but you will have to be careful about splitting wood.
Also, though sanding came at the latter part in this certain project, it is always recommended to do it after disassembly.
This is how the seat bottom looks like for this particular project. Pallet planks were held in place together by three long wood pieces. The size would depend on you.:)
The same process goes for the backrest. But instead of using three supports at the back, only two were used.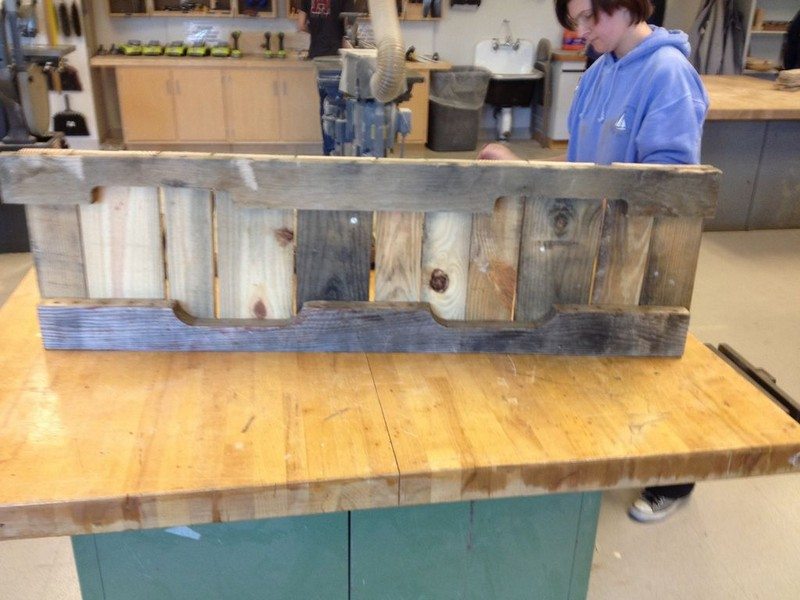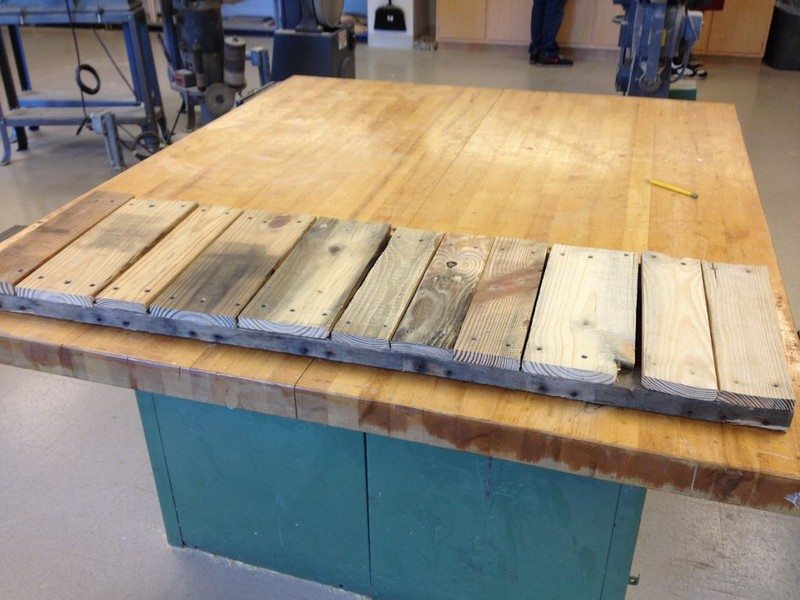 To attach both the seat and backrest pieces, 2 more pallet sides should be attached perpendicular to each of the main pieces. Then attach these sides to each other with carriage bolts which will allow  the backrest to tilt at a desired angle.
Once you are satisfied with the backrest angle, determine the dimensions for the armrests so that they will hold the backrest steady at that certain position. You might also need to add some extra wood pieces where you think they are needed for a more secure structure.
Attach the chain and you're done!
Thanks to millsy2254 for this idea!