The living room is a very versatile area of the house. It can be anything from a place to welcome guests, watch TV, read, or even work. 
This is why the layout of your living room is essential to get the most out of it. Start with taking notes from these ideas. 
Traditional Layout
The traditional living room that most of us know is one where two sofas are opposite each other, with a coffee table in between. 
A fireplace is in front, with built-in storage on either side of it. A television sits over the mantle, where it can easily be viewed from the seating. 
Divided Space
An oddly shaped living room is a common problem for many. It can be challenging to create a space that makes sense when the room's shape is all weird. 
There is an easy and fun solution to this, though: Divide it up! Go for two or more well-defined spots according to how you want to use the area. 
For instance, an L-shaped room can be divided into two spaces — one formal and one for dining.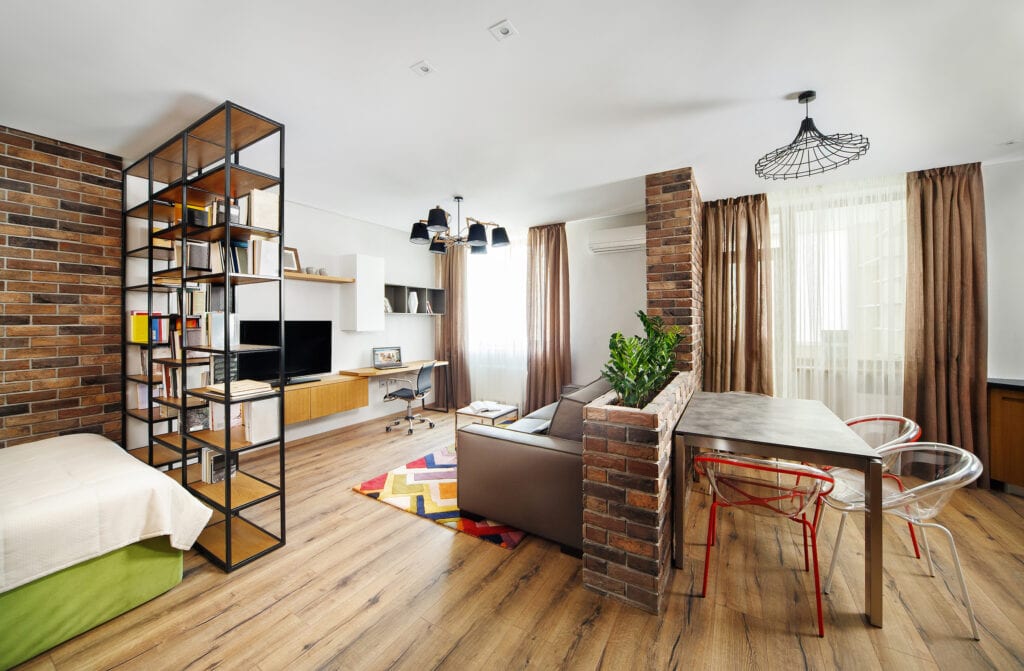 For the Whole Family
This layout has a lot of seating for the family, provided by a large and enveloping sofa. Ottomans or poufs can provide extra seating.
Another area of the room can be for playing, with toy storage and a play table. 
Living Room + Office
Create a double-purpose room by dividing the space with a sectional. 
Place a rug only beneath the sofa, leaving the office floor bare or with a separate rug. This highlights the separation between the two areas.
Versatile Seating
This is a great living room for having movie nights with friends. 
Place a large sofa in the center of the room, facing the TV. Then, place extra seating all around. You can use anything from armchairs to beanbags for extra seats. 
The more movable the extra chairs, the better. That way, friends can adjust to whichever angle they want to watch from.
Which of these layouts suits your home best?