How much time do you normally spend in one day looking for things? Having a "fixed" spot for your necessities will drastically cut down the time spent hunting for them. However, shoving them inside a drawer won't help. Things inside will mix, jumble, and tangle when left on their own.
Our Pick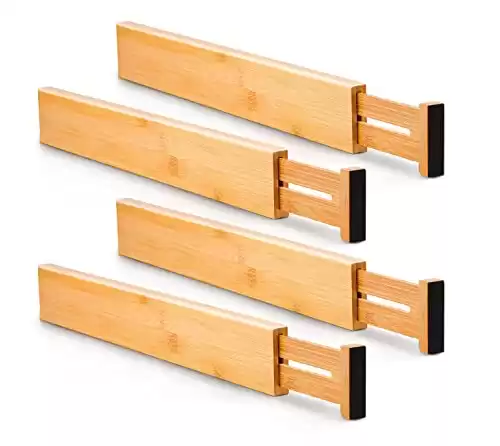 Here's what you need – adjustable drawer dividers. You can easily adjust the space according to how big you need one to be. This way, you can fit in a lot of items inside. And because they're properly subdivided, you won't have to rummage for anything. One look and you'll see what you need.
It's amazing how proper organization can easily turn your life around. You'll actually have more time left in your hands to do other important things!
Materials:
Tools:
Table saw or miter saw
Orbital or palm sander
Tape measure
Click on any image to start the lightbox display. Use your Esc key to close the lightbox.
Do you want to make these adjustable drawer dividers? Watch this video to learn how.