I never thought that I'd need physical help when I was pregnant. Of course, I knew that there'll be physical limitations, but not to the extent that I'd need a hand even just in getting up from bed. I was almost helpless in my last trimester; my tummy was very big, my toes were swollen, and my back was aching 24/7.
I was fortunate enough, though, that my husband only works on weekdays with an 8-hour day shift. This means he's able to assist me most of the time. He puts on my socks or shoes for me, cuts my toenails, and picks up stuff that I drop.
Our Pick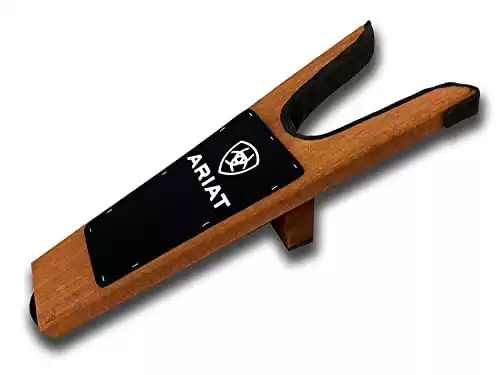 Unisex Boot Puller Brown/Black One Size
Helps pull your boots off with ease and comfort
Made of stained hardwood
Fit any heel and make it easy to take off any boot
Buy on Amazon
We earn a commission if you make a purchase, at no additional cost to you.
12/01/2022 01:39 am GMT
However, there was this instance when he just dropped me off at my doctor's clinic and I had to go home all by myself. There was no problem the entire time I was out. The only problem came when I reached home and I was about to take off my boots. It was a disaster. I was about to cry when I decided I'd just walk around the house wearing those.
I told my husband about it and he was quite sympathetic. A few days later, he showed me the boot remover which he made. It's a savior, really. Not to mention that it's not only for pregnant women like me, but it just generally makes life a whole lot easier!
Materials:
Tools:
Tape measure
Pencil
Clamps
Jig saw
Electric drill with drill bit
Sandpaper
Click on any image to start the lightbox display. Use your Esc key to close the lightbox.
Learn to make your own boot remover by watching the video below…