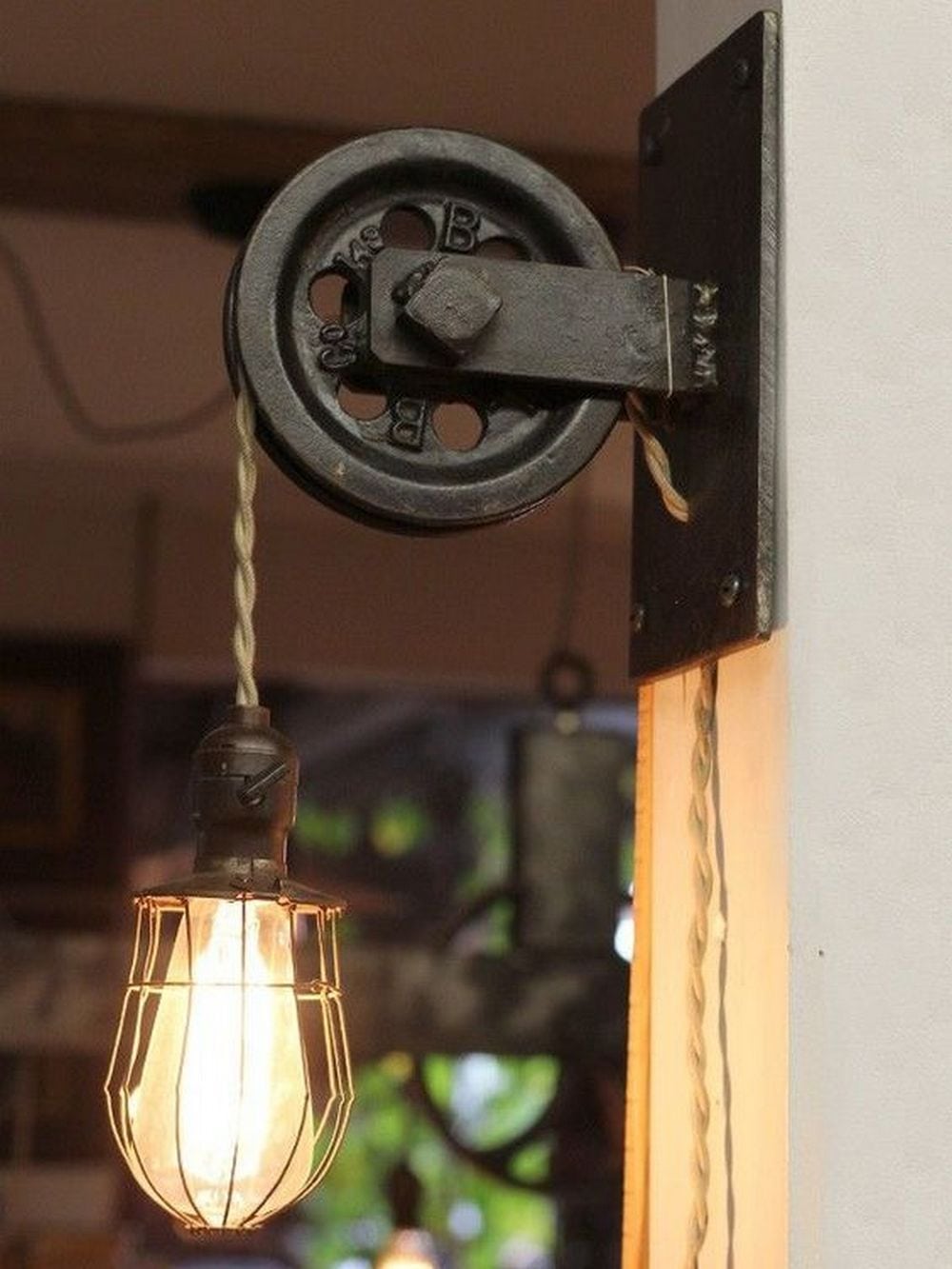 I know quite a number of people who are into vintage stuff. When decorating their homes, they prefer vintage fixtures than new, modern ones. It's the unique patina, they say, and vintage items bring a certain character that's hard to explain.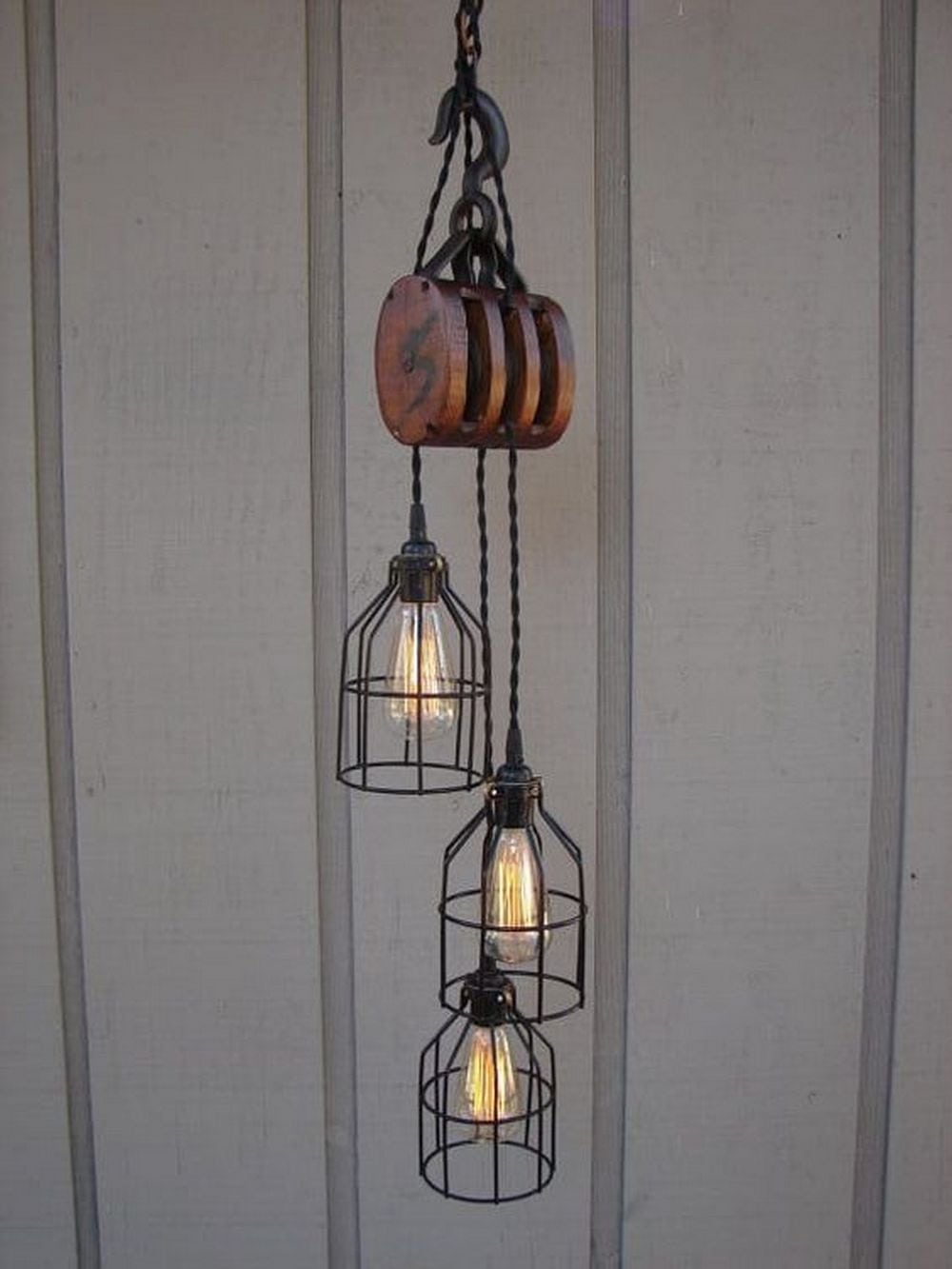 The challenge with vintage lighting is that you have to make sure about the wiring. You have to know this because European wiring, for example, is not compatible with US voltage. Or what if the wire is already brittle and dried out? This is a potential fire hazard.
Instead of buying a vintage lighting fixture online, why not make your own? This DIY project will give you a nice pulley lamp, reminiscent of those found in farm houses. Come to think of it, this will look good in your room, too.
Materials:
An old hanging pulley
Brown cotton twisted wire
A plug
A cage
A socket
Nipples
Coupling
Fender washers
Vintage-style light bulb
Hook
Oil-rubbed bronze spray paint
Old barn board (optional)
Tools:
Utility knife
Wire cutter
Wire stripper
Small Phillips screwdriver
Click on any image to start lightbox display. Use your Esc key to close the lightbox.
Thanks to KentS19 for this great project. You can get step-by-step instructions here…