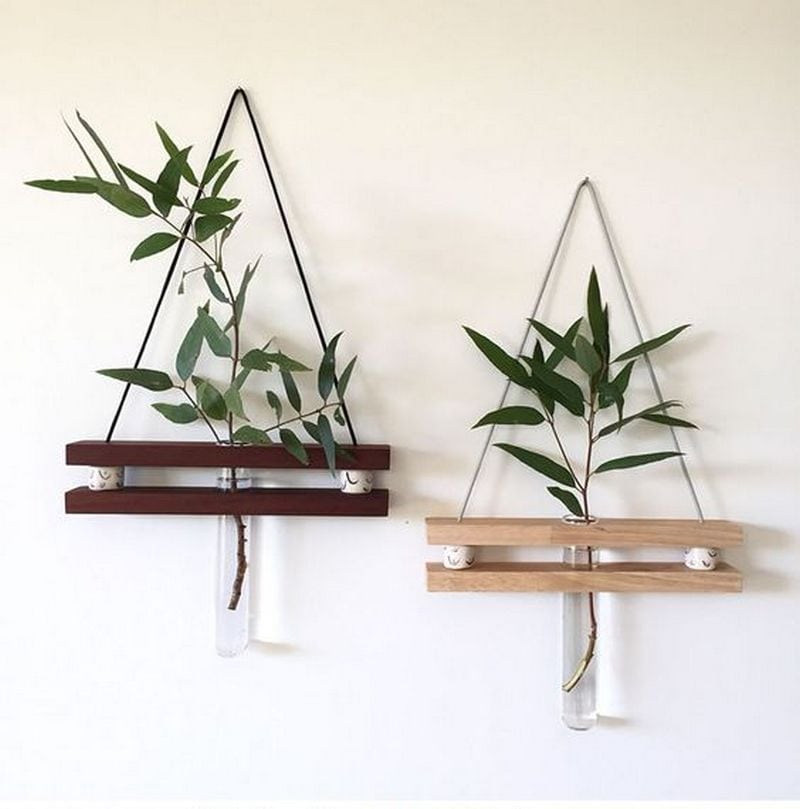 Plants are a delightful way to bring some color and life into your home. They are not only an excellent addition to your decor, but they also help clean the environment and air around them.
For all the good houseplants do for you, the least you can do is give them their own good-looking home. Ceramicists and decor brands agree and have been cooking up some truly original planter designs.
Our Pick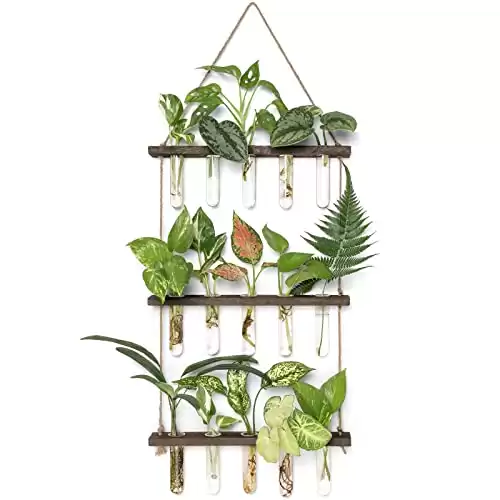 3 Tiered Mini Test Tube Flower Vases with Wooden Stand
Simple and elegant style test tube propagator suit any style room. The three tiered wooden stand with 15 tubes maximizes space and hold more plants, it adds nice touch to your house, put it on window sill, art wall for decoration in livingroom, dingroom, kitchen, dormitory and bedroom.
Buy on Amazon
We earn a commission if you make a purchase, at no additional cost to you.
11/30/2022 10:34 pm GMT
As always, however, we here at OBN prefer to create our own planters.
Have you seen those hanging test tube planters? They're actually a great way to bring plants indoors, whether at home or in the office. It's also nice for micro-gardening. Plus, they look great against any backdrop.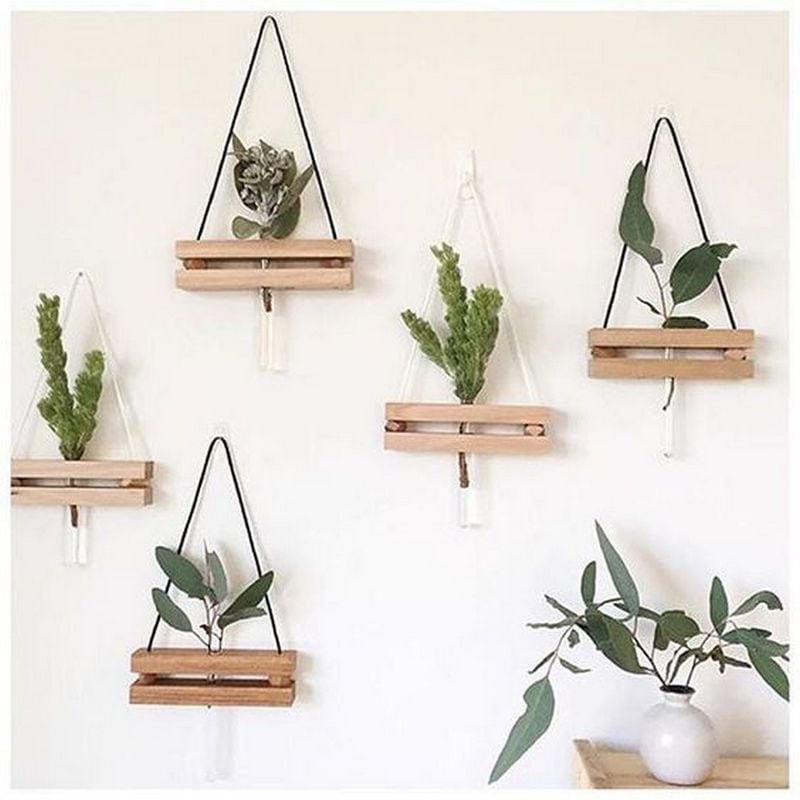 A ready-made test tube planter retails for more or less $25. If you have some spare wood lying around at home, you can easily make your own. They're very easy to make; it's no rocket science.
Gather the tools and materials that you'll need to start making these test tube planters.
Materials:
Wooden piece (Rectangular)
4 pcs Test Tubes
Decorative Thread
Frame Hanger hooks
wrapping wire
Wood glue
Sanding paper
Masking tape
16mm flat wood drill bit
Tools:
Hand drill
Hand hacksaw
Phillips head screwdriver
Wood wax
Click on any image to start the lightbox display. Use your Esc key to close the lightbox.
Thanks to LokiDarkFIre for this great project. You can get step-by-step instructions here…