You've probably seen this in the movies. If you're a big Audrey Hepburn fan then you'll know. The clawfoot bathtub couch first appeared in the movie Breakfast at Tiffany's. Since then, it has captured the attention of the world.
There have been many reproductions of the couch and some sell for more than a thousand dollars. But would you really pay that much when it's possible to make one of your own?
Our Pick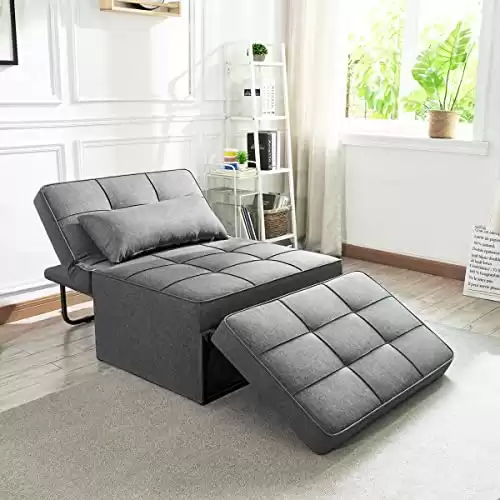 First, you have to get your hands on a used clawfoot tub. Buying a new tub is expensive. You'll spend the same amount of money when you buy a clawfoot tub couch. You will have to make do with a used one. When you have it already, the rest of the tools and materials are easier to find.
This project isn't entirely easy. It involves cutting through cast iron and a lot of grinding, sanding, and painting. But as the great DIY-er said, the finished product was well worth the build.
Materials:
used clawfoot tub
primer coat
enamel-based paint
120/220/400 grit sandpaper
nuts and flange washers
abrasive cleaner with an abrasive pad
epoxy filler
painter's tape
epoxy primekote
Interlux Gloss White Brightside Polyurethane Paint
4″ thick furniture foam
the fabric of your choice
Tools:
sandblaster
permanent marker
angle grinder
masonry abrasive cutting wheel
metal cutting disc
standard grinding disc
disposable chip brush
paintbrush
electric carving knife
putty knife
sander
sewing machine
safety gear (heavy work pants, closed-toe shoes, leather welding jacket, face shield, respirator, ear protection, eye protection, hat/helmet)
Click on any image to start the lightbox display. Use your Esc key to close the lightbox.
Thanks to noahw for this great project. You can get step-by-step instructions here…