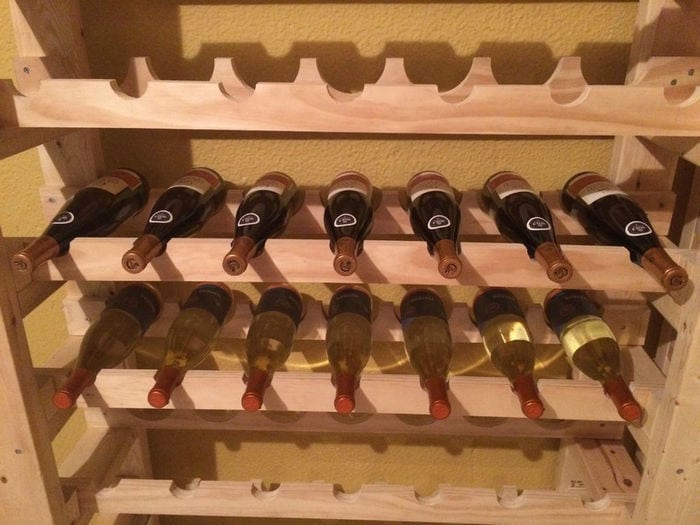 Wine aficionados, listen up – this one's for you. This is for a do-it-yourself wine rack tower. Now you can finally store your wine collection in a safe and convenient way. And because it's DIY, you get to customize it according to your needs and wants.
Wine racks ensure that you have a nice bottle of wine for celebrations – or for ordinary days. These racks can also be decorative pieces at home.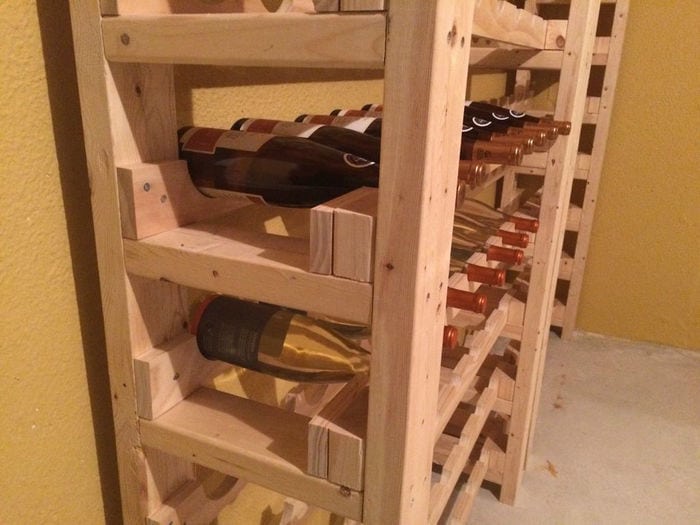 The key is to make the right choice when it comes to material. If not, you'll end up with a rotting wine rack sooner than you expected. The most common ones are redwood, mahogany, and oak. Experts believe that some wood emits certain odors that can harm the wine.
You can substitute any type of wooden board here. The materials listed below are what the DIY-er used.
Materials:
3″ screws, 40 per rack (assuming 10 shelves each)
2 1/2″ screws, 80 per rack (assuming 10 shelves each)
1 1/2″ screws, 40 per rack (assuming 10 shelves each)
1″x6″x8′ pine boards, 5 per rack (assuming 10 shelves each, at 40″ width)
2″x4″x10′ pine (aka studs), maybe 6 per rack
Tools:
Table Saw
Radial Arm, Miter, or Chop saw
Electric Drill
Higher torque, lower rpm drill for the holes (optional, but highly recommended)
4″ Hole Saw
1 3/4″ Hole Saw
Right angle drill adapter
Speed Square
Tape Measure
Counter Sink Drill Bits
Screwdriver bit, Philips
Clamps
Click on any image to start the lightbox display. Use your Esc key to close the lightbox.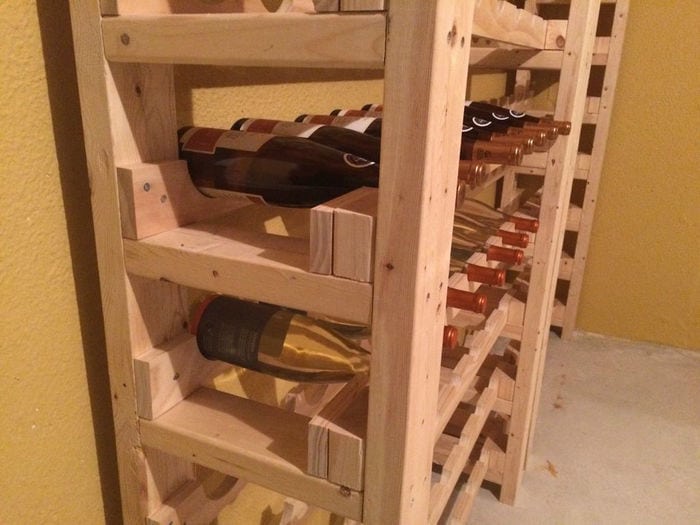 Thanks to MattInDetroit for this great project. You can get step-by-step instructions here…