Are you looking for a nice outdoor cooking idea for your backyard? Why not build a fire pit grill!
There are many great reasons to build a fire pit grill – all of them so good that you simply can't go wrong.
No backyard is complete without a few lounging chairs, maybe a pool, a BBQ, and a fire pit to warm your summer evenings. But what if you could combine those last two items and have a really great, backyard BBQ fire pit, DIY style?
There are tons of stylish and easy DIY fire pit grill ideas out there. The projects we've curated for you here fit snugly into that category.
Aside from the 2-in-1 function we just mentioned, you can build these fire pit grills in any size you want. You can even decide if the design of your choice will be portable or fixed to a certain spot.
They are easy to build and dismantle, should you plan to renovate your outdoor area in the future.
Think your backyard could use a fire pit grill? Then have a look at our collection of ideas below and be inspired to build your own!
Click on any image to start the lightbox display. Use your Esc key to close the lightbox. ?
Santa Maria Style Doube Grill BBQ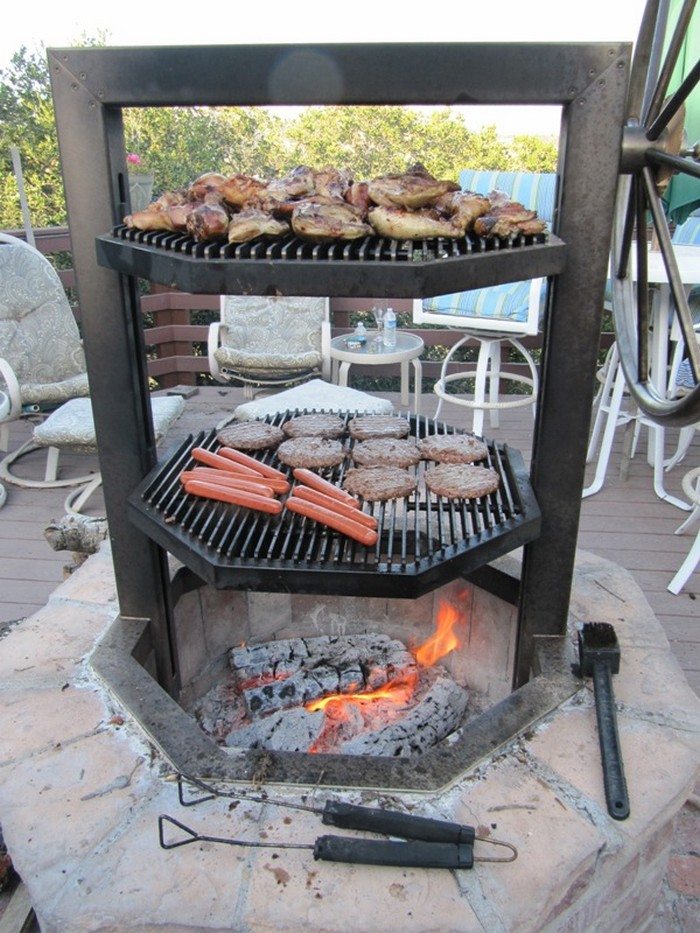 Above Ground Fire Pit with Adjustable Grill Grate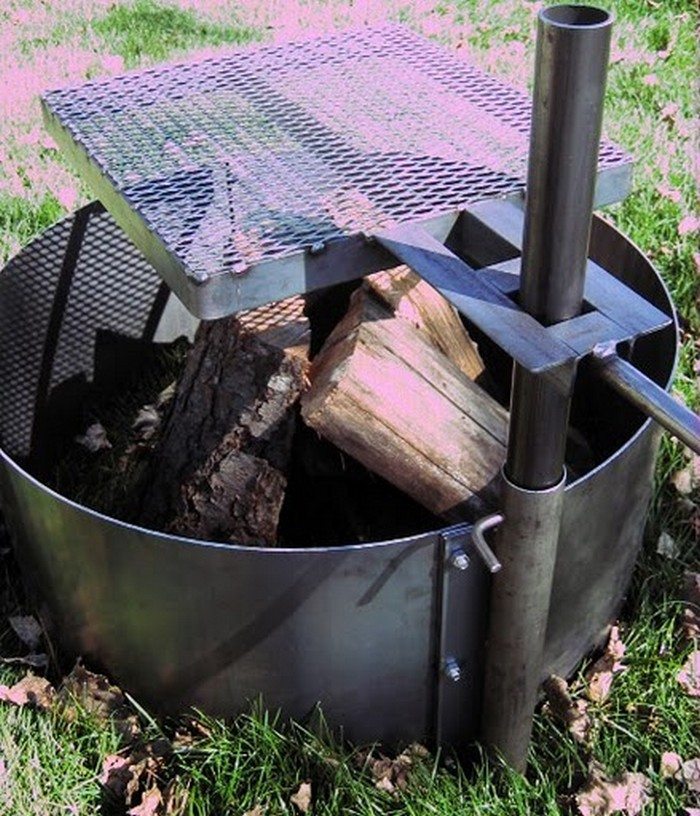 Dutch Oven Cooking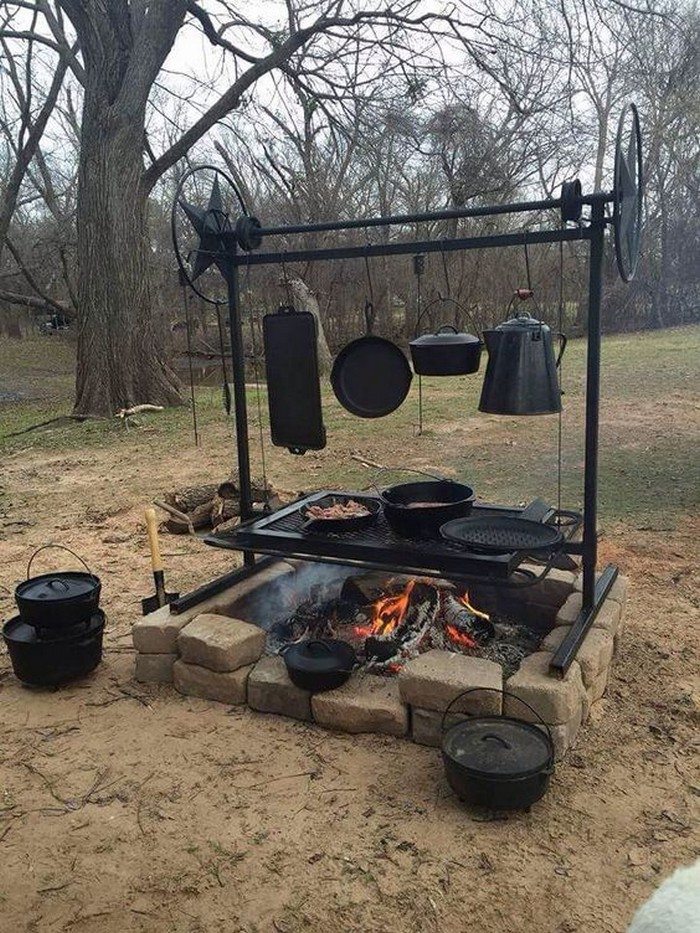 Fire Pit with Removable Hanging Grill
Square Fire Pit Kit with Grill
Small Fire Pit Horseshoe Grill