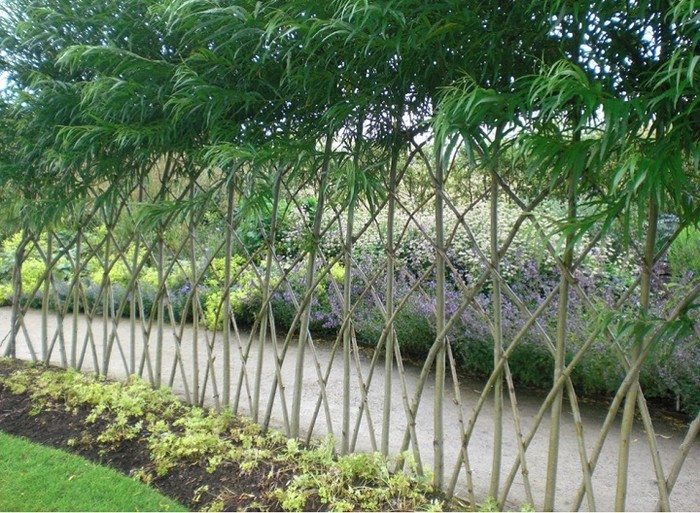 Are you looking for a decorative way to demarcate your yard or property? A living willow fence is a great option! It's a beautiful solution if you need some level of privacy in your yard or if you want to separate certain areas in your property.
Living willow fences are also called willow hedges, but the more popular British term for them is "fedges" – the combination of a fence and a hedge. This type of fencing idea is most common in Europe as willows are native to the temperate climate and moist soils in the Northern Hemisphere.
There are many different ways or styles of living willow fences but they are all easy to make. The most common you will find are ones that have diagonal patterns.
Some people use cable ties to form or arrange withies and whips, but the better idea is to use elastic bands. This way the willows can grow but still maintain their form since the ties adjust/stretch as the stems grow.
Now although a living willow fence is easy to make, there's one important thing to consider if it is indeed a good solution for you. And that is the location. Since their roots tend to grow larger than the stems that grow from them, and they tend to crawl towards bodies of water, you should avoid building a living willow fence near septic or water lines.
If this will not be a concern in your situation, then start gathering willow cuttings and enjoy building your very own fedge! And remember that this fence needs to be pruned at least twice a year, especially if you want the pattern/design to show. ;)
Need ideas? Have a look at some examples we have for your below!
Click on any image to start the lightbox display.  Use your Esc key to close the lightbox   

Diamond Pattern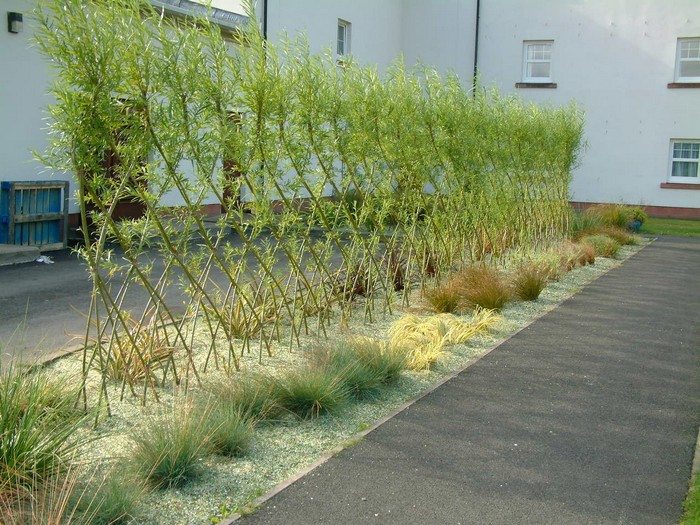 Diamond Pattern with Horizontal Weaves
Diamond Pattern with Vertical Uprights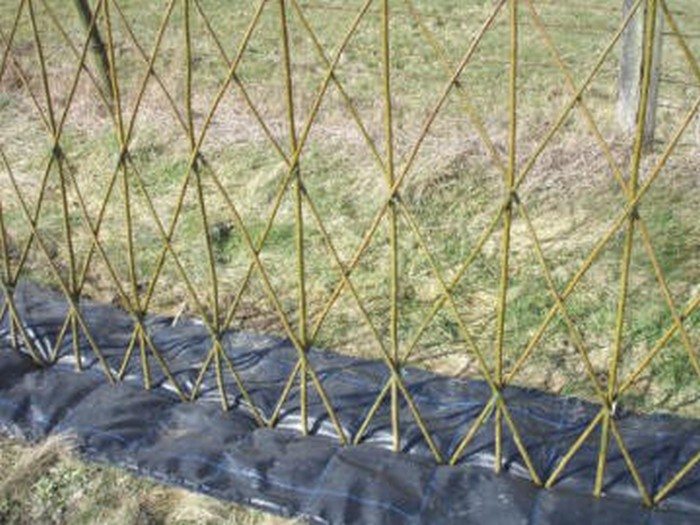 Vertical