Final Details
Hole depth adjuster: To be able to make holes at the same height we'll need some sort of adjustable stopper. I've used a 8mm (M8) threaded rod. I've cut it to a length of 50 cm and I sanded an extreme to give it a round shape and to dull the thread a bit. Next I made a hole at the base, it must be big enough to let it rotate freely but not to be to loose.
Gluing a piece of slat to the top with a hole drilled through will keep the rod stable.
With a small wood block, a long screw/nut and a threaded tube I made a stopper.
It will be touching the board, so when I twist the rod it goes up and down setting a limit for the tool with a lot of precision. I also added a small red knob to the rod to make it easier to turn.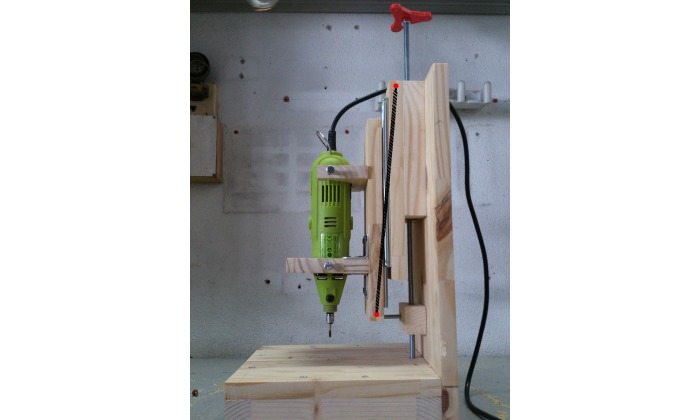 Optional improvements: You can make an automatic regression mechanism by attaching some sort of spring or elastic bands to the parts depicted. But since I mostly use it for carving wood I personally haven't made it.
A handle could also be easily attached by attaching a piece of wood to the top of the guide.
Another interesting add-on would be some sort of clamps, like the ones used on CNCs. They could be easily made out of wood and could be screwed to the base with M6 screws to hold pieces tightly. But I don't find these clamps to be very practical when used on a drill press.
I've been also thinking about installing an LED powered by a couple of batteries to have a better illumination when drilling.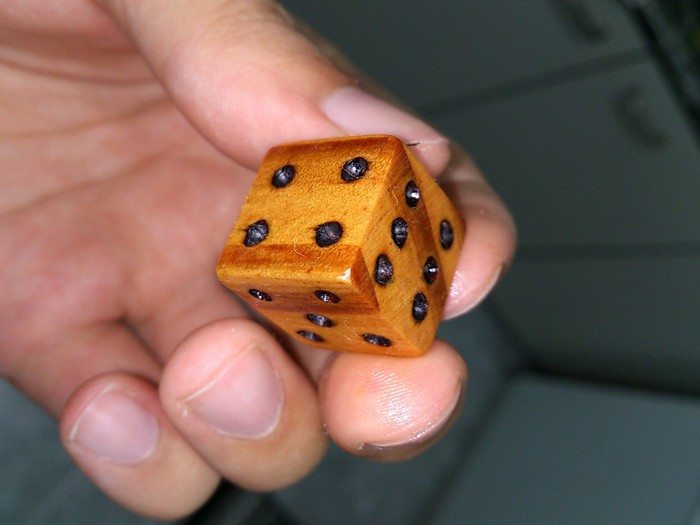 What can you use it for: This tool is very useful to drill straight holes with a minimal effort.
But combined with a high speed tool and a carving bit can be a great help in carving holes or to cut borders at the same height, as seen in the pictures.
Another interesting property is it can cut perfect squares out of a roughly square-shaped piece of wood for example.
Thanks for viewing!
Thanks to Victor805 for this great project!