Brick walls are nice but they are not cheap nor easy to do.  Now if you've always wanted to have this rustic industrial look in your room but don't have the budget or the time to make it happen, then this project is definitely for you!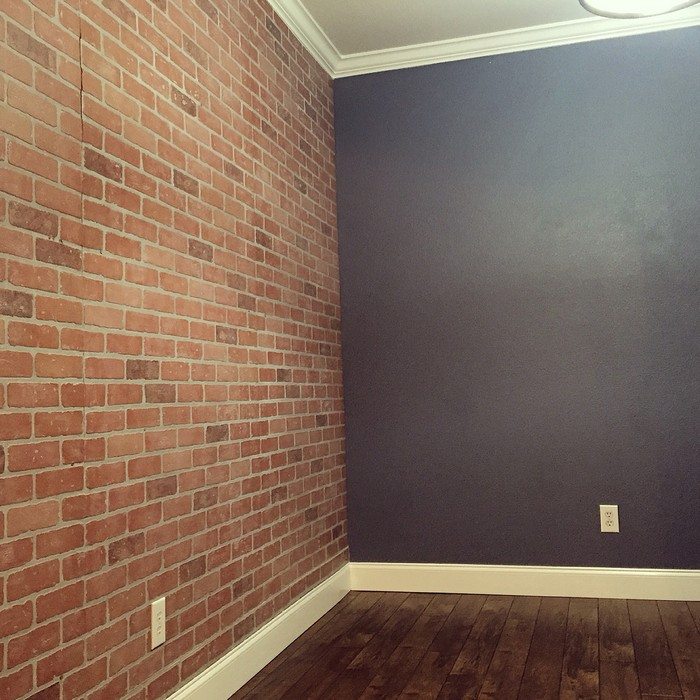 You don't need to use real bricks to enjoy the feel of having a real brick wall. :)
This DIY project is a lot less difficult compared to using actual bricks. It only involves some wall paneling and some white wash paint. Just stick the paneling to your wall, paint it to add more character, and you are done!
The project duration would of course depend on the size of your wall or the number of walls that you want to redesign. But usually, one whole wall in a regular house can be done fast over a weekend.
It's perfect for a bedroom redesign since it brings the cozy ambiance of a room that had its share of wonderful memories. But it will also look good if done in all the other rooms in the house.
Have a look at some examples from our album. And if you want to DIY, you can head over to the step-by-step tutorial linked below for your guide!
Is there a room in your house that could use this makeover?
You'll need these materials:
Brick Paneling
Chalk Paint in Vintage White
Water
Damp Rag
And these tools:
Waxing Brush (long bristles)
Nail Gun
Click on any image to start lightbox display. Use your Esc key to close the lightbox.

You can get step-by-step instructions from Home Sweet Nest over here…