Watering plants in your garden yourself can cost you valuable time especially if you are tending to a large yard. And sometimes you wastewater since it's difficult to regulate the amount of water you let flow in your garden.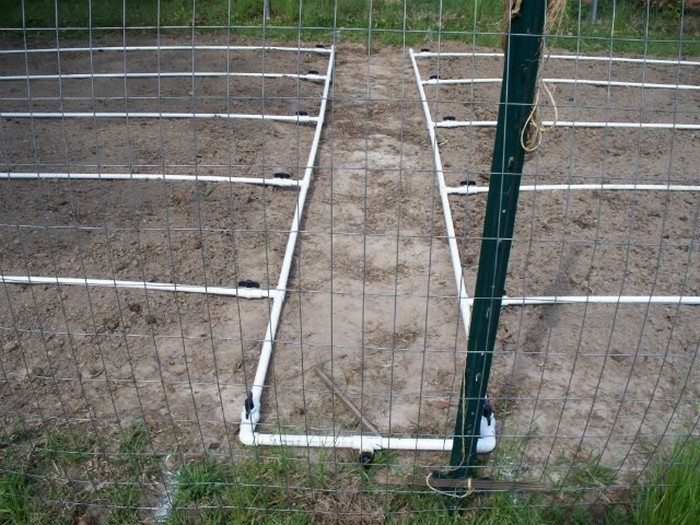 One way you can save time and water is to equip your garden with this drip irrigation system.
Farmers have been using drip irrigation since the 1800s.  The system saves water by trickling slowly near the base of the plant so it gets to the roots either from above the soil surface or buried underneath it. The goal is to place water directly into the root zone and minimize evaporation.
An experienced irrigation company can install one for you, but you can save even more money building a system yourself!
This PVC project is cheap, easy, and can be adjusted to fit your garden. It waters your garden slowly but deeply, making efficient use of water. So it does not only save you time, but it also lowers your water bill!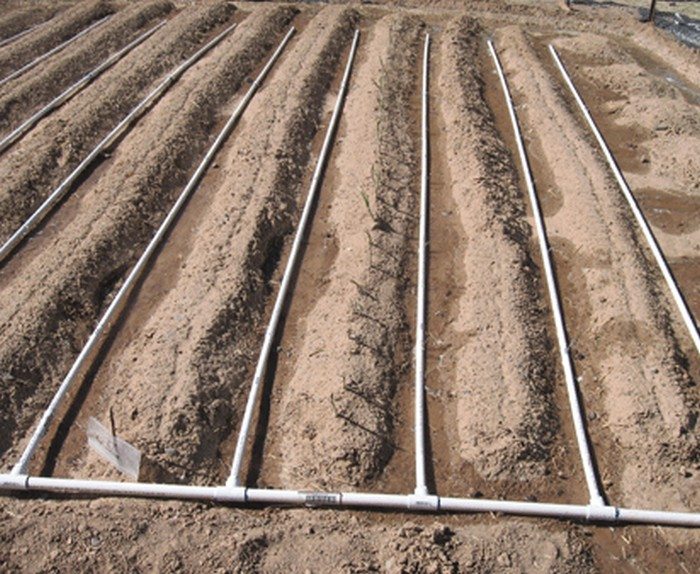 Do you need a drip irrigation system in your vegetable garden?
You'll need these materials:
3/4″ PVC Pipe
1/2″ PVC Pipe (with non-threaded T-connectors and End Caps)
PVC Cement
1/2″ PVC Couples
3/4″ Elbow Joint
Female Hose/Faucet Connector
Sand Paper
And these tools:
Measuring Tape
Hacksaw
Cordless Drill (with 1/8″ Drill Bit)
Click on any image to start lightbox display. Use your Esc key to close the lightbox.

You can get step-by-step here…