Exercise is as important to chickens as it is to humans. Just like us, they get weak and unhappy when they don't get enough of the physical activity that their bodies need.
Now chickens raised in backyards usually lack exercise. This is because their space is limited and backyards often are not set up to meet this need.
If you have a relatively large yard where they can free-range, with various 'obstacles' for them to climb or perch on, then that's good. But what if you don't have that kind of space?
The solution is to build a chicken jungle gym! It's a very simple project that can be made totally out of scrap timber or tree branches.
You can build it any way you like with only one thing to keep in mind – it should be a high vertical structure. This way they can really work out the muscles that they use for climbing and perching. Using different types and sizes of timber and branches is great too.
Look at our gallery to get some inspiration for building your own chicken jungle gym!
Is your backyard lacking a jungle gym for your chooks?
Materials:
Plywood
Branches
Timber (different sizes)
Wood Screws
Tools:
Saw
Cordless Drill
Sander
Click on any image to start the lightbox display. Use your Esc key to close the lightbox. 8-)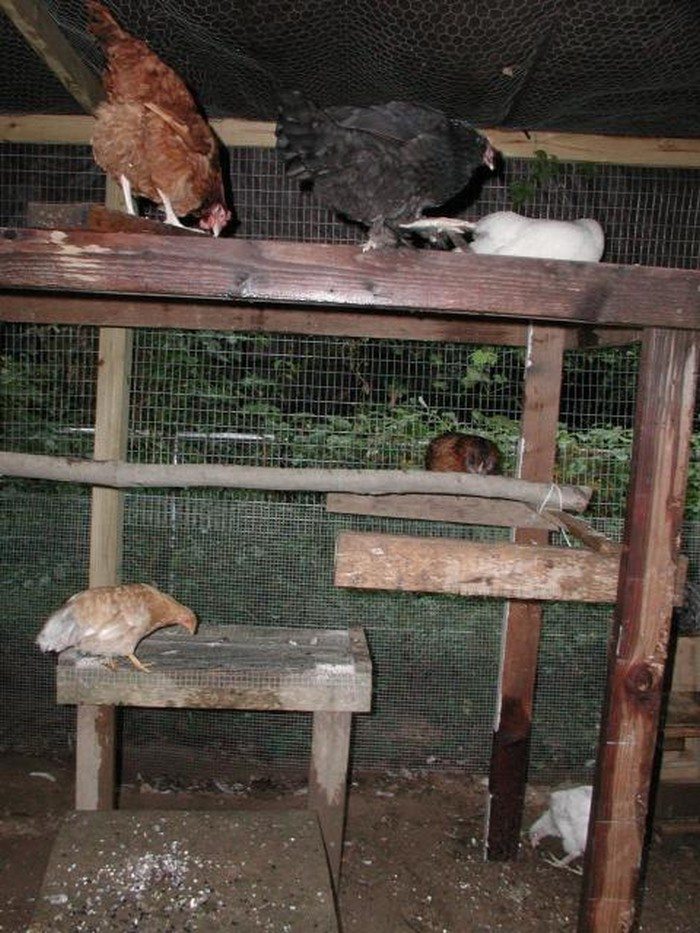 Thanks to Chicken Boo for this great project. You can get step-by-step instructions here…