Have a hard time reaching through food inside your pantry cabinet? Then improve your current pantry storage system by making pull-out pantry shelves!
This storage idea is most especially suitable for people who have deep pantry cabinets with fixed shelves.
Having a lot of space dedicated for food storage is great but it can be inconvenient if you can't easily see or access everything in it.
Our Pick
OK, hands up all those who have ever pulled a packet from their pantry only to discover the 'use by' expired months or even years before! I have and I think every friend I have has as well!
The owners of this featured pantry have too so they decided it was time for a better system. Enter the pantry makeover!
Now they can easily access and check all their food supplies, shelf by shelf! No more pulling the entire pantry out just to find a single item. Hopefully no more expired goods, too ;)
You can learn more about their pantry storage project by heading over to the link provided below!
Is this the kind of pantry storage system that you need?
Materials:
Plywood
Timber (1×2, 1×4, 2×3)
Heavy-Duty Drawer Slides
Oil-based Enamel Paint
Nails and Screws
Tools:
Measuring Tape
Circular Saw
Spirit Level
Cordless Drill
Paintbrush
Sander
Hammer
Click on any image to start the lightbox display. Use your Esc key to close the lightbox.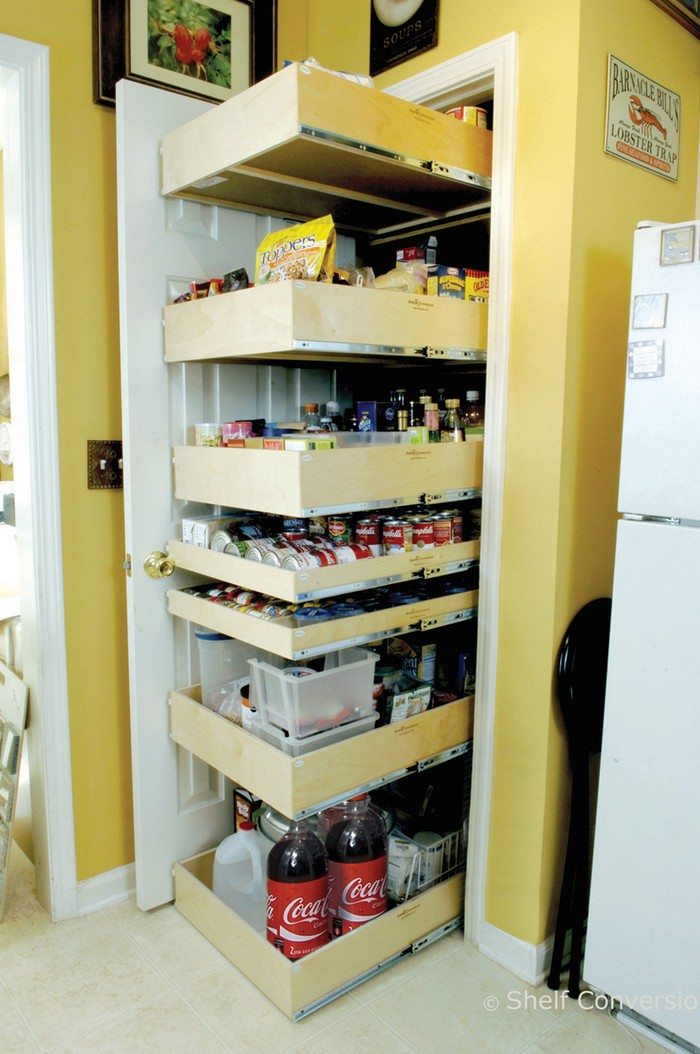 Thanks to Do or DIY for this great project. You can get step-by-step instructions here…