Have you been collecting glass bottles for some of the beautiful recycling ideas that you find? Here's one very easy project that you might want to add to your list!
You can turn any of your empty glass bottles into a simple decorative lantern! And the easiest way to do it is to put a cork-shaped LED light in it – no glass cutting or drilling needed! These cork-shaped LED bottle lights are widely available. Most of them need an hour to charge with a running time of three hours.
Our Pick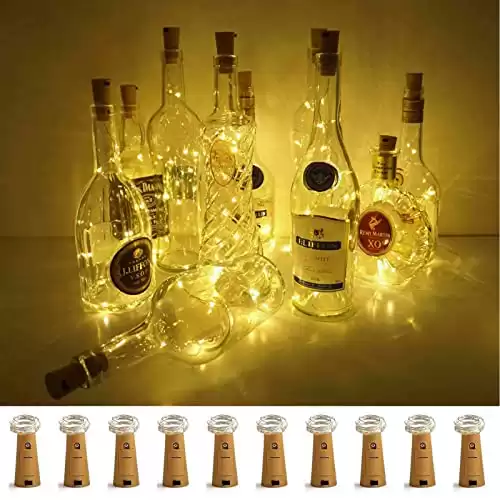 Glass bottles are great because by simply adding a light source you can have instant decorative lighting in any part of your home. It's all about choosing the right kind of bottle.
Put together one wine bottle and two other beautiful bottles of different sizes and you have yourself a nice centerpiece for the dinner table. The 'ugliest' bottles on the other hand make great outdoor lighting for your deck or porch.
If you think your empty glass bottles need more decoration, you can use frosted glass spray paint. You can also add pebbles or any other accessory if you don't want the frosted glass look. Get more ideas by viewing our album below!
Where would you put your decorative glass bottle lantern?
You'll need:
Empty Glass Bottles
Cork Shaped LED Bottle Lights
Frosted Glass Spray Paint (optional)
Pebbles (or other available decorative items for the glass bottles; optional)
Click on any image to start the lightbox display. Use your Esc key to close the lightbox.

If you liked this, you might also like the Glass Bottle Torch…