Have you ever wanted to take your smoker with you on road trips or outdoor camping activities? Or maybe you live in an apartment where a full size smoker is just too big for the available space. Well, you can have a portable mini smoker by making it yourself!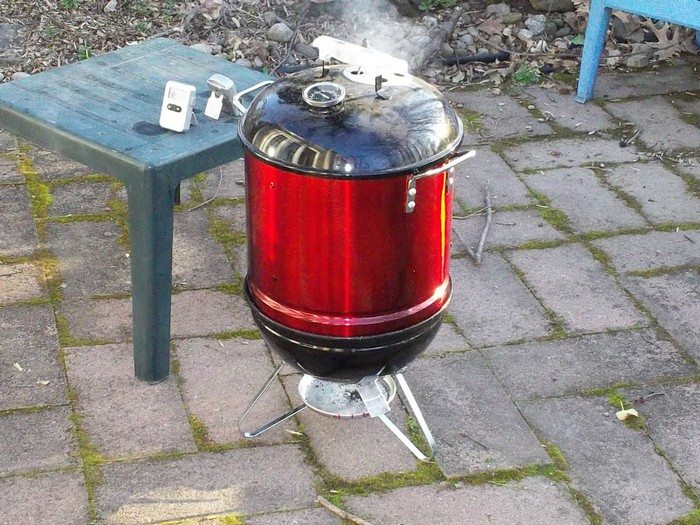 You don't need any special tools to build this DIY mini smoker. Essentially you just need to put together a Weber Smokey Joe and a few other cooking/grilling equipment. Yes, it is quite that simple and the video tutorial provided below will show you how simple it is to make your own mini smoker!
It works great and is easy to use that even owners of a standard smoker will probably want to have this, too. ;)
How about you? Is this the smoker you need?
You'll need these materials:
Weber Smokey Joe
32 Quart Steamer Pot
Extra 14" Weber Grate
12" Terracotta Planter Tray
Thermometer Gauge
¼" 20 Stainless Steel All Thread
5-6″ Carriage Bolt
Handle Material (wine bottle cork)
Lock Washers
Nuts
Cap Nuts
High Temp Spray Paint
And these tools:
Drill
Wrenches
Center Punch and Hammer
Measuring Tape
Sharpie
Click on any image to start lightbox display. Use your Esc key to close the lightbox. 

Thanks to Smoked Meat with Jef. You can watch the video tutorial here: