Thinking of growing your own produce? Raised garden beds offer some significant advantages including ease of access and great drainage. An easy way to make them is with logs.
Raised garden beds are loved by many gardeners because they make gardening easier! The raised beds keep plants away from low-lying weeds, keep the soil warmer and make tending a little less painful on the backs and knees of us gardeners.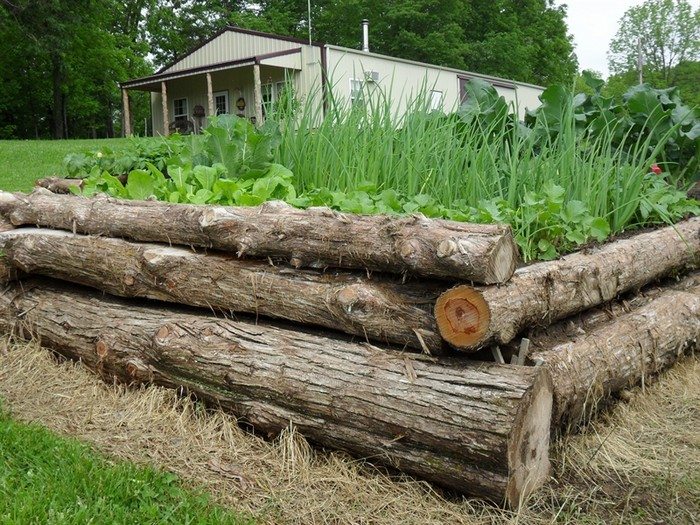 There are many materials you can choose from when making your raised garden bed. But logs are one of the better options because they're strong, stable, and very simple to build with. If you want to make sure you have a long-lasting garden bed use cedar. It makes a great log-raised garden bed because it is durable and naturally rot-resistant!
In Australia, consider using Cypress pine which is both termite and rot-resistant.
While treated logs are claimed to be safe, we would suggest you avoid them since the original copper arsenic logs were also said to be safe :(
Think a log-raised garden bed fits your yard? Take a look at our album of different garden beds with logs below and learn how to build one from SFGate's tutorial!
Materials:
8×8′ Logs
Cardboard
24 pcs Rebar
Landscaping Fabric
Garden Soil
Tools:
Click on any image to start the lightbox display. Use your Esc key to close the lightbox.
Thanks to SFGate for this great idea. You can get step-by-step instructions here…