This floating lightbulb lantern is not only beautiful but perfect for use during emergency situations as well!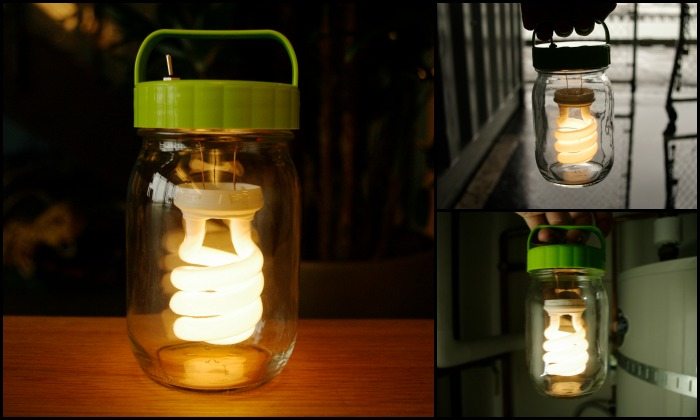 Do we still need to state the obvious? This DIY jar lantern is made from a CFL lightbulb and a jar that's just big enough to contain the bulb. It's easy to store, very handy. And because this lighting is enclosed in a jar, you can definitely use it even when it's raining. :)
But what we like most about this DIY lantern is that, unlike standard emergency lights, you don't need to charge it for hours before you can use it. (Not to mention that some emergency lights lose power if left unused for a long time, which will require you to recharge them. Good if you remember!) As long as you have ammunition for AA batteries, you'll survive with this DIY jar lantern.
Its beautiful floating light effect makes it a nice side table or night lamp. You can also make it a travel essential to bring for camping trips or trekking.
Why not make one for each member of the family? :)
Materials:
Jar with Lid
CFL Bulb
Disposable Camera
AA Battery Holder
Switch
Magnet Wire
Tools:
Soldering Iron
Screwdrivers of different sizes
Diagonal Cutting Plier
Razor Blade
Steps:
Open the disposable camera: Open up the disposable camera case. Be mindful not to touch the large capacitor which could potentially give you a nice jolt.
Cut away capacitor and flash: Discharge the capacitor by bridging the leads with a long screwdriver that you don't care much for. Be careful not to be touching the metal part of the screwdriver while doing this. Once discharged, cut it from the board so that it will not recharge.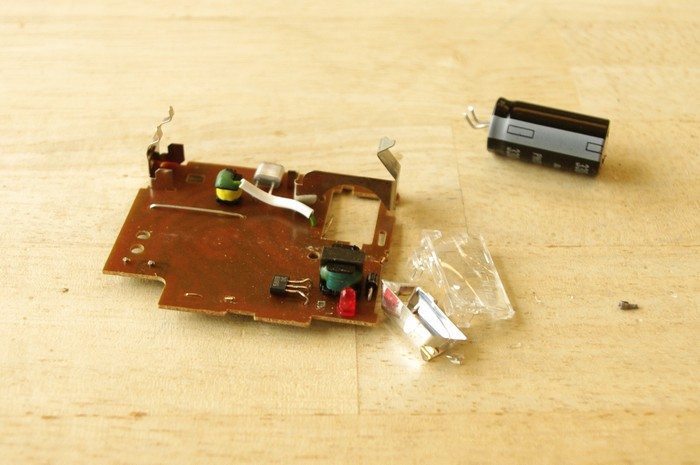 Also, cut the flash tube away from the circuit board.
Hack a CFL: Use a pair of diagonal cutting pliers to make a hole in the plastic body of a CFL bulb.
Next, use this hole to insert a screwdriver and gently pry the the base apart from the glass tube.
Finally, unwind the CFL tube's wires from the posts on the circuit board.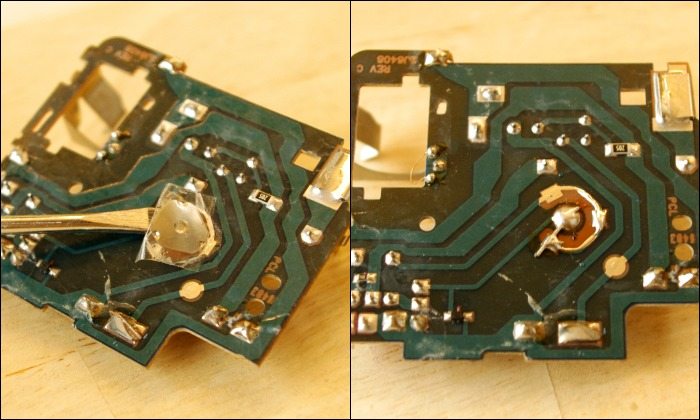 Bridge the switch: Remove the push tab atop the flash charge switch. Solder the switch's terminals together.
Continued Page 2…